The Design Lab of the University of Twente was the vibrant décor of the fourth Supply Chain Hackathon. After prof. Jos van Hillegersberg of the University of Twente had kicked-off the event after a healthy breakfast, four companies presented their supply chain challenges to the teams.
CapeGroep challenged the students to use model driven development to automate operations of a services company. Kadaster presented their open geo-data services and hoped for a surprising application of this data in the logistics domain. Combi Terminal Twente hoped to be surprised by use of external data to make life of workers in a dynamic and growing multi-modal terminal better and more enjoyable. Cofano asked the teams to make the life of a logistics planner easier using techniques such as robotic process automation.
The teams started brainstorming. Representatives of the companies walked around available for help if required. Data sets the companies were analyzed, visualized and integrated to external data. Mockups were built, algorithms designed, code programmed.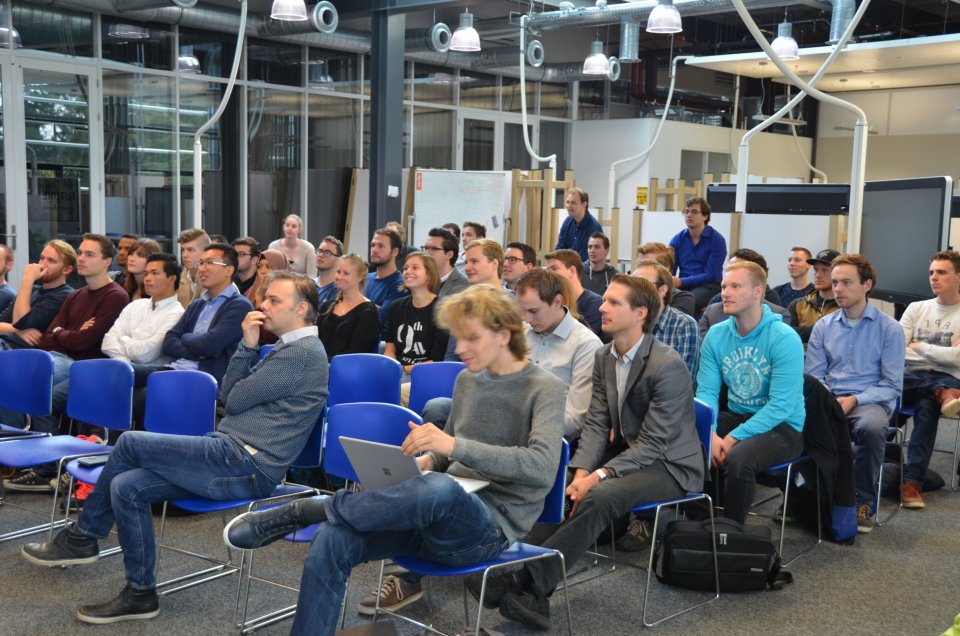 Teams consisted of students enrolled in the Business Process Integration Lab course of the Msc Business & IT and Industrial Engineering and Management programs.
After a full day of creative teamwork, the teams presented their solutions to the jury made up of the companies and the Utwente representatives. The jury was impressed with what was achieved in such a short timeframe. After carefully reviewing the awards were given to…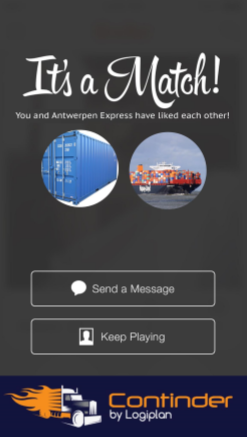 MussleDrone (Lisanne van Zadelhoff, Yvar Bosdriesz, Benno Lippok, Olaf de Kruijff) ) won the Kadaster award. They built a flight guiding system for fishing drones combining open data of no fly zones and fishing waters.
The Air balloon trip offered by CTT for the most innovative solution was won by Elise Overbeek, Marcella Cindy Kusumaningrum and Muhammad Yasir Muzayan who built a dynamic pricing app to set prices of barge transport for containers.
€ 1000,- offered by TKI Dinalog was won by  Paula Felix, Bjorn Goossens, Thomas Raaijen en Christian Versloot for the overall best solution. They built Continder, an app that suggests ship for a particular container - Machine learning was used to build optimal decision tree based on historical planning data.
Thanks to the participating students and companies the 2016 edition of the supply chain hackathon again was a great experience for all! Would you like to participate in the 2017 edition (end October) to show your skills, work on real world problems, win great prizes and get in touch with interesting companies? Are you a company that would like to participate? Send an e-mail to j.vanhillegersberg@utwente.nl with subject [hackathon]. See you in 2017!