U-Today     'Trump is the gift that keeps on giving'
30 / 01 / 2019
In een volle Agora-zaal was journalist en Amerikakenner Eelco Bosch van Rosenthal dinsdagavond te gast bij Studium Generale. Hij werd geïnterviewd over Donald Trump, de 45ste president van de Verenigde Staten.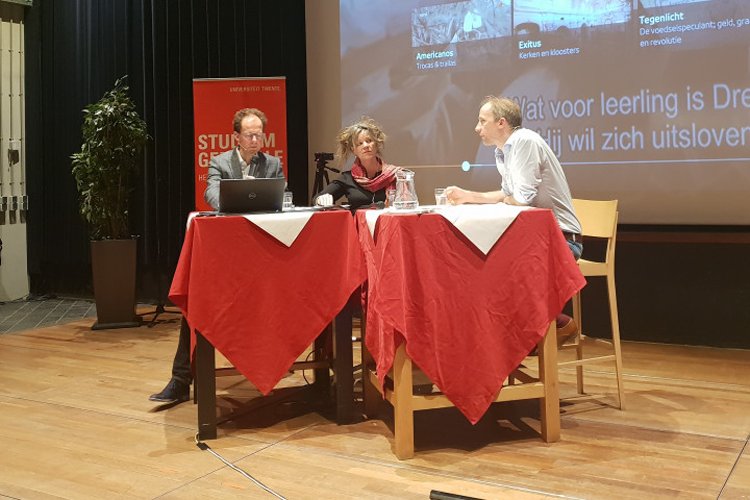 'Trump is the gift that keeps on giving'
In a full Agora hall, journalist and former correspondent in the US Eelco Bosch van Rosenthal was a guest at Studium Generale on Tuesday evening. He was interviewed about Donald Trump, the 45th president of the United States.
Zogezegd, de zaal zat vol – en daar komt geen Trumpiaanse overdrijving aan te pas. Het publiek kon Bosch van Rosenthal vragen stellen over Trumps jeugd, zijn presidentschap en het Mueller-onderzoek. Tussendoor werden er beelden getoond uit de documentaire Droomland Amerika, die de journalist maakte voor de VPRO.