Nobel lectures about cells, space and batteries
30 / 10 / 2019
Studium Generale hosted the Nobel Lectures at the Amphitheatre yesterday, for the 13th time. UT researchers Kerensa Broersen, Mark Huijben and science journalist Govert Schilling did their best to explain the work of the Nobel Prize winners for medicine, chemistry and physics in an understandable way.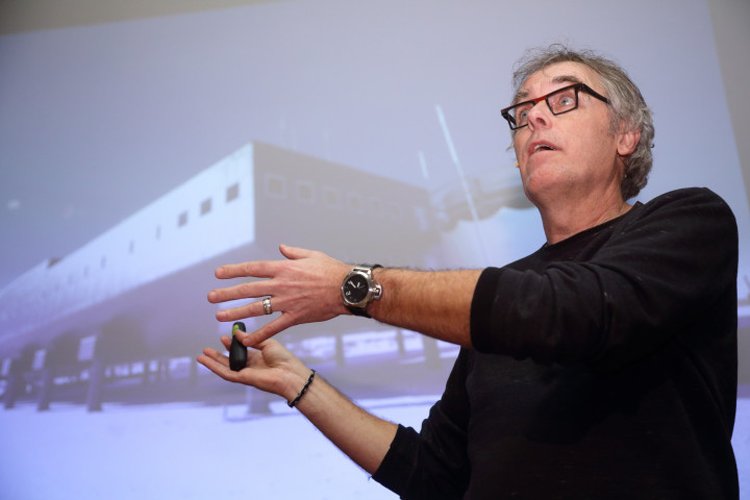 Photo by: Gijs van Ouwerkerk
Govert Schilling during a Studium Generale lecture
Unhappy cyclists
Kerensa Broersen started with the Nobel Prize for medicine, which was awarded to Kaelin, Ratcliffe and Semenza, 'for their discoveries of how cells sense and adapt to oxygen availability'. Broersen first gave a crash course in cell biology for beginners: cells need oxygen. 'When a person exercises, is on high altitude or has too few red blood cells, there is not enough oxygen. The Nobel Prize winners studied cells in this state and discovered a protein that influences the production of EPO, a hormone which is also used as doping. Cyclists probably won't be too happy about that', she concluded.