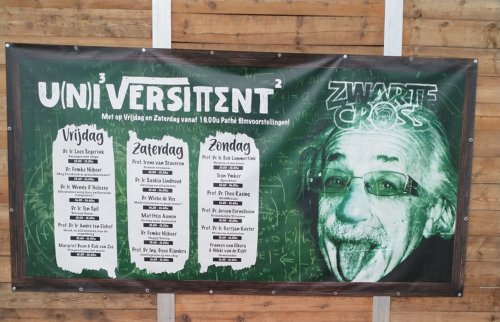 On this webpage my outreach and Media activities can be found
I find outreach very important and actively contribute to the Beeldenbrekers programme of VHTO. 
OUtreach
'23,'19               General public talk Zwarte Cross
'22, '19, '17       General public talk at Manana Manana festival
'21                     Inspiratie lezing voor Scheikunde docenten middelbare school, UT, ProU
2015                  Studium Generale lecture on the Beauty of Science
Media 
May 2023          Interview Saskia Lindhoud – 'Ik wil aan de juiste tafels zitten'
January 2023    Hidden hierarchy, toxic individuals and role models and Lack of commitment and invisible help structure, Utoday
May 2022          Vooroordelen over vrouwen in de wetenschap blijken hardnekkig: 'We zijn in Nederland veel conservatiever dan we vaak denken', eenvandaag
March 2022      Inspired by nature: new method to separate proteins, UToday
March 2021      Plastic membranes to make drinking water – and more, UToday
31-12-2019       BNR radio: "Grote vraag: Helpt Scheikunde ons af van Olie? " 
01-04-2019      NRC, Een cv zonder gat is geen garantie voor kwaliteit
29-03-2019       Financieel Dagblad, Wetenschappelijke carrière moeders is gebaat bij slimmere selectiecriteria
2019                 Mother, Scientist, short movie about female scientists at the University of Twente,.