Wednesday 29 May 2019
UT student in Biomedical Technology, Sven Eijpe, wins with VitalFlap at the Challenge & Congress of the Sustainable Healthcare Challenge in Rotterdam on 23 May 2019. The spin-off managed to convince the jury and the public with their TechMed healthcare innovation. 
The Challenge & Congress of the Sustainable Healthcare Challenge (SHC) 2019 took place in Rotterdam on Thursday 23 May. VitalFlap, a spin-off of the Dutch multidisciplinary think tank Technological Innovation in Medicine (TIM) Solutions, was one of the 15 selected business startups that was given the opportunity to pitch their medical innovation that day. In the end, they won the highest amount as one of the 5 finalists. The VitalFlap team consists of Kasper Veldhuis (general practitioner), Bas-Jan Hoogenberg (lead engineer) and Sven Eijpe, third year student in Biomedical Technology at the University of Twente.
Student BMT, initiator and entrepeneur
Student BMT Sven Eijpe has taken on the role of initiator within the VitalFlap team and pitched at the congress of the SHC 2019. The money they collected will be used to develop the VitalFlap model into a working prototype. Now that the development phase has been completed, the validation phase starts, in which the technique will be tested on patients in the hospitals Medisch Spectrum Twente and Ziekenhuisgroep Twente in the east of the Netherlands.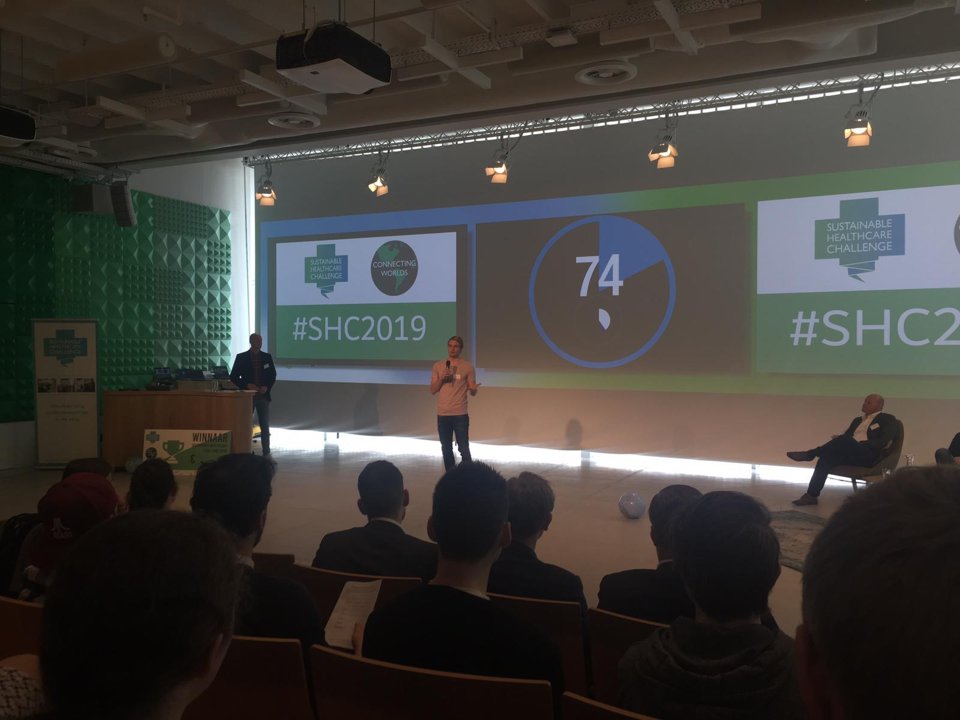 "As a BMT student, I am the 'young entrepreneur' of this spin-off," Sven shares enthusiastically about his role and the development of this healthcare innovation. "We have followed various master classes in Utrecht that were very useful in terms of deploying our business plan, to gain legal advice and to further explore social return on investment (sROI)."
Broadly speaking, VitalFlap is aimed at detecting postoperative complications in breast reconstruction at an early stage, more cost-effectively and in a patient-friendly manner.
You can read more about VitalFlap in Dutch on the website of ZorgInnovatie.