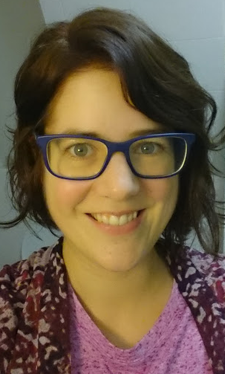 PhD candidate Sjoukje Nutma
Company: Medisch Spectrum Twente and University of Twente
Building: Technohal
Room: 3385
Phone; +31 53 4894051/1116
E-mail: s.nutma@utwente.nl
Hi, my name is Sjoukje Nutma. I studied Medicine at the Rijksuniversiteit Groningen and obtained my master's degree in 2014. After that I gained more experience in working as a doctor on the neurology department and the intensive care in the hospital in Leeuwarden. Since neurology has always intrigued me the most, I applied for a neurology residency and in january 2017 I started this residency in Medisch Spectrum Twente in Enschede. In july 2018 I started combining this with working as a PhD student at the Clinical Neurophysiology (CNPH) department with prof. dr. ir. Van Putten (my promotor) and dr. Hofmeijer (my co-promotor). My research project combines the two fields in medicine I like: neurology and intensive care medicine. I will focus on neuroprotective measures and cerebral outcome of comatose patients after cardiac arrest.