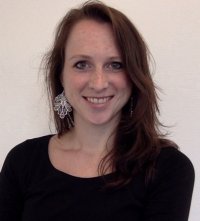 Alumnus - Obtained PhD degree in JUly 2020
N. (Nikita) van der Vinne, MSc
Extern: Synaeda Psychomedisch Centrum Leeuwarden & Research Institute Brainclinics Nijmegen
Phone:  +58-82 00 333E-mail: n.van.der.vinne@synaeda.nl
General information
In 2013 I graduated from the University of Groningen in Clinical Neuropsychology. During my bachelor and master studies I mainly focused on practicing neuropsychological knowledge in clinical practice, but I always enjoyed carrying out research as well. My first extended research experience came from working as a research assistant in a social psychological study in Ethiopia, after that I got acquainted with the EEG as a research method in my master thesis. This knowledge came in handy during my work as a neuropsychologist at Stichting Epilepsie Instellingen Nederland in Zwolle (an epilepsy institute). There, my strong interest in neurosciences grew further, and after that I started working as junior researcher and PhD candidate at Synaeda Psychomedisch Centrum in Leeuwarden.
Under the guidance of Martijn Arns at Brainclinics I currently carry out EEG research in depressed patients, with a focus on personalized medicine. The iSPOT-D study showed the possible value of certain QEEG biomarkers, which seem to predict treatment success with antidepressants. In collaboration with my promotor professor van Putten, we hope to find these results again through a replication study and we will apply this in the treatment of depression.
Publications
For an overview, follow the link to ResearchGate for the latest publications.
Research interests
In general, I like to combine my knowledge in several working fields. In my PhD project, I bring together neuropsychology, psychiatry and neurophysiology. This is needed to improve treatment of people with a depression, as decades of studies show that this incredibly complicated brain disease needs scientific study transcending traditional scientific disciplines.