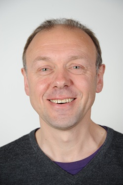 One of the techniques under investigation in BMPI is photoacoustic imaging for various medical applications. Professor Wiendelt Steenbergen recently outlined the highly promising potentials of this technology in medical research during an interview with 'European Hospital'
'European Hospital' reaches the decision makers and top healthcare professionals in 35 Western and Eastern European countries. As the leading pan-European healthcare publication 'European Hosptial' covers state-of-the-art developments in all hospital relevant fields like management, radiology, cardiology, oncology, diabetes or nursing (www.european-hospital.com).
In the interview with 'European Hospital' Wiendelt explains the technique and talks about its potential in different medical problems.
The interview with Wiendelt can be read here:
For more information, contact prof. Wiendelt Steenbergen. W.Steenbergen@utwente.nl