Introduction
Students are increasingly working and learning in groups. However, teachers need a measured understanding of individual performance in group work for grading. This makes the learning process more transparent and effective. Buddycheck is a web-based app for teachers to create peer assessments in their course. Buddycheck is available via Canvas. 
Why Buddycheck?
With the help of Buddycheck, teachers and students gain more insight in their own performance and the group process. Students fill in a questionnaire about their own performance and the performance of their peers. The standard questions are based on academic research on group dynamics. Teachers get an overview of the process and can share these results with the students as a starting point for discussion in the group. 
How to use Buddycheck?
No software is required to use Buddycheck; Buddycheck is generally available as a Canvas plugin. Buddycheck needs to be enabled in your Canvas course. First, navigate to your Canvas course and go to the page Settings. Under the Navigation tab you can see that Buddycheck is currently disabled for your course. You can enable it by clicking '+ Enable' under the options. After doing so a new button will be visible in your course navigation. By clicking on this button, you will get into the setup process.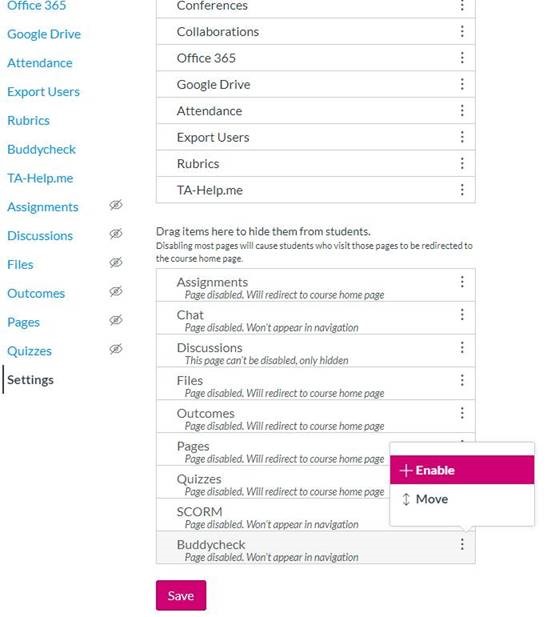 Contact
Teaching staff who want to know more about Buddycheck can contact ICTO at CES.