Friday 25 October 2019
On the 7th and 8th of October, more than 550 education professionals from 28 countries came together for a learning celebration in Barcelona: CanvasCon Europe 2019. Leading European institutions shared inspiring stories on how they're harnessing digital technology to deliver innovative education. 
New Developments
Hot topics at this year's CanvasCon were lifelong learning, personalised learning analytics and student succes. Instructure, the developer and publisher of Canvas, announced a number of new capabilities for their learning management system, including enhanced mobile apps and deeper analytics with interactive insights. They also introduced student acces to Canvas' analytics, which is meant to help students take control of their learning journey and empower students' succes.
Focus on the future
David Price, author of OPEN: How We'll Work, Live and Learn In The Future, gave the keynote speech and discussed the urgency for educational institutions to evolve for the future and prepare students with skills required for the digital workplace.
Sharing experiences
Session speakers shared their best practices using Canvas to benefit students. The University of Twente was represented by Linlin Pei, member of the TELT-team, and Ana Duarte, e-learning specialist at TNW faculty. Together they joined forces to prepare a session about their experiences with using Canvas for the development of a blended learning program for Chemistry professionals. The content of their presentation connected well to the topic lifelong learning, and they received a number of interesting reactions from the audience.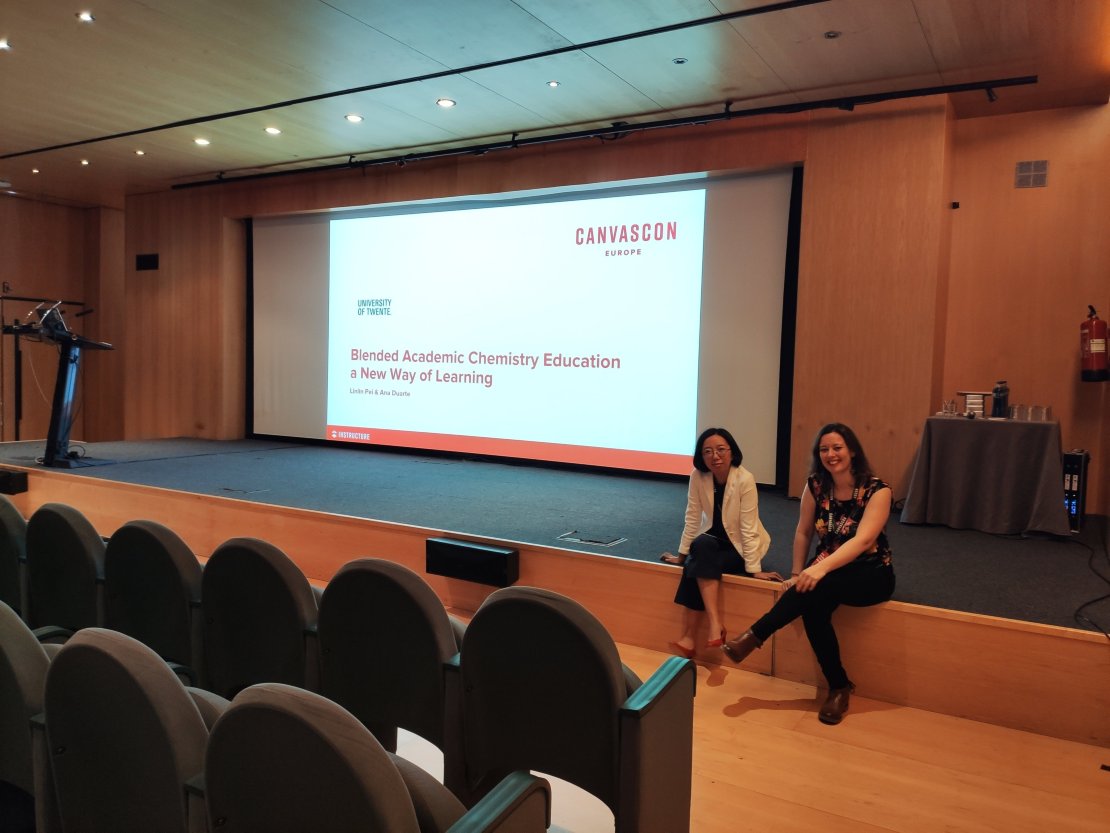 To conclude, CanvasCon 2019 provided us with a great opportunity to network and exchange ideas around online learning. The TELT-team hopes to be present again next year!
Watch the CanvasCon 2019 aftermovie
This story is brought to you by: