How does human neural circuitry control posture and voluntary movements and how can we develop optimal therapeutic methods for movement disorder patients? Many of the mechanisms of current neurostimulation and neuromodulation techniques are still unclear and side-effects may occur.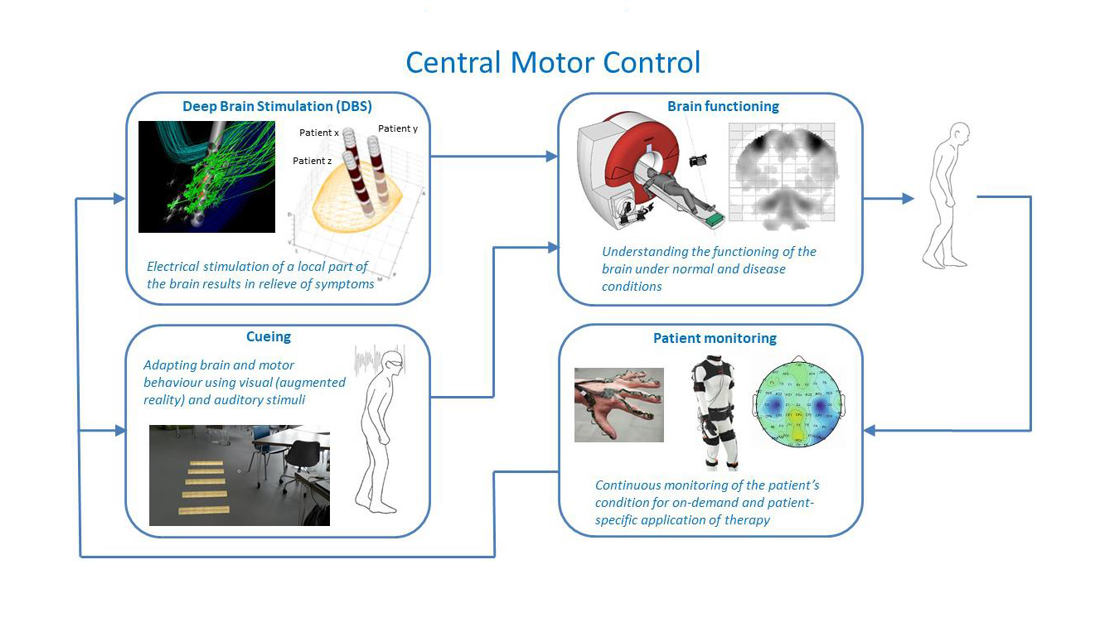 With our research we:
Gain insight into the central mechanisms of human motor control and motor disorders such as Parkinson's disease, and understanding of neuromodulation
Develop novel and optimize existing therapeutic methods for patient-specific motor improvement aiming at closed-loop (on-demand) application

Deep Brain Stimulation – with computational modeling we have shown the benefit of using steering electrodes for selective stimulation, and possible mechanisms of action
Cueing – with the use of smart glasses we are implementing and testing different cueing methods for gait and turning
E-health technologies and methods are used to observe the influence of these therapeutic methods on motor control and the impact on daily life activities.
Contact information