Sleeping in the SPORTS CENtre
The Sports Centre has access to a variety of places to stay during tournaments. In SC 2 for example, it is possible for a large group up to 406 people to stay. A smaller group of 115 people can stay in SC 3. For reservations please go to our reservation form.

Click here to for the sleeping plan
Click here for the sleep scenario ('slaapdraaiboek', in Dutch).
U-Park hotel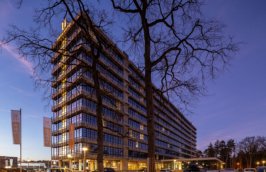 U-Park is located centrally on Campus, has 72 hotelrooms. They are comfortably furnished and equipped with shower, toilet, telephone, radio and television.

The hotel also has six meeting rooms that can be used during your event as evaluation or relaxation room. They provide a welcoming, cozy atmosphere and impeccable support of your event. 

Click here to go to their site
LOG CABINS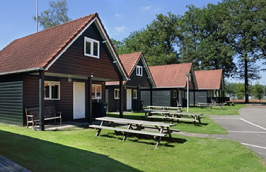 There are seven cabins to accommodate a total of 105 persons. Each cabin has 15 beds, five bunk beds on the ground floor and five single beds on the first floor. Showers and toilets are in a separate toilet building. Users of the cabin can use a large indoor room for group activities and meals.
Click here for more information about the log cabins (www.utwente.nl/campus).