Saturday 10 December 2022 19:30 - 23:59
New Year is approaching soon, yet another excuse to have some beverage before closing the year officially. Join the X-mas Borrel (drinks) & Party event! Music will be provided by DJ Lorenzino. Entrance for members is free, while non-members pay 5 euros. For that, you will get unlimited* free drinks plus a variety of snacks. Register now to ensure your ticket. 
*: until midnight strikes or until all supplies are gone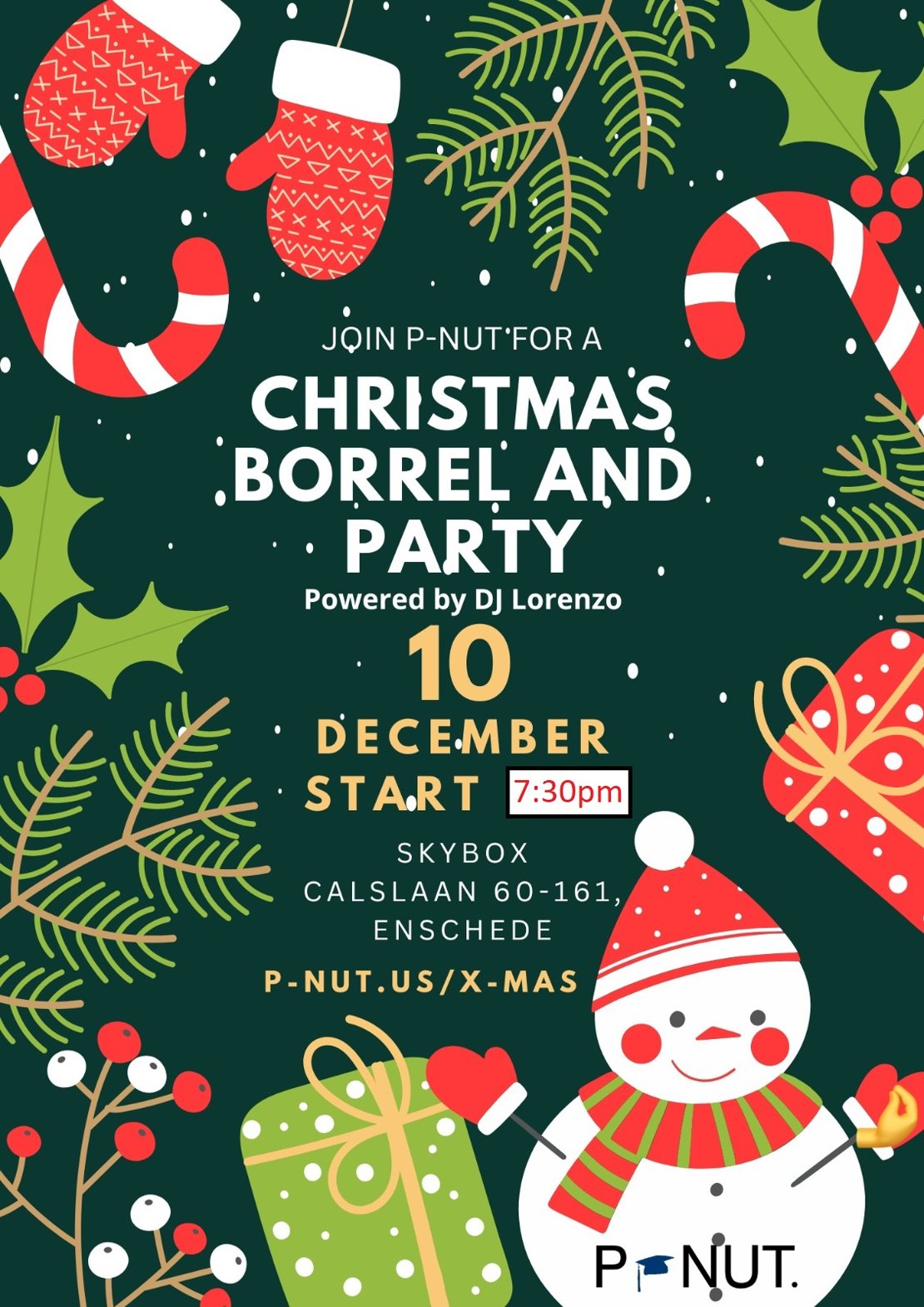 What: P-NUT X-mas Borrel (drinks) & Party
When: Saturday 10th of December, 19:30h-..closing (notice that the time is changed from 18:00 to doors open at 19:30)
Where: SkyBox, Calslaan 60-161, 7522 MG Enschede (Google Maps) (entrance next to bike shop "De Versnelling" at the UT)
Costs: free for members and 5 euros for non-members (P-NUT members will receive a substantial discount; fill in this form and either send to p-nut@utwente.nl or give it to a board member during the event).
Registration is possible: