At a US Conference in 2010 Oscar Enriquez Paz y Puente met his Mesa+ supervisor, professor Deveray van der Meer (Physics of Fluids) at a student lunch. 'He already knew about our Fluids Mechanics group in Mexico, which was a big advantage,' he states just days before his PhD defense in January 2015.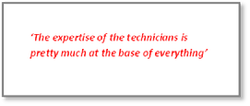 At the Nacional Autónoma de México (UNAM), Fluid Mechanics as a research field is a forte for quite some time already, gradually gaining even more solid reputation abroad. Some days before his thesis defense in the Netherlands, Oscar Enriquez y Puente fondly remembers his masters internship in Mexico, and the 'modern way' professor Roberto Zenit strengthened the scientific prestige of the Group, steering research with excellent vision, and organizing appealing international events.
Enthusing stories
Oscar Enriquez Paz y Puente helped to organize one of these conferences at the time, during which he met Mesa+ professor Detlef Lohse for the first time. When meeting another Mesa+ professor, Deveray van der Meer, at the US Conference another year later, during a student lunch, Oscar knew about Mesa+ already, becoming even the more curious by the enthusing stories told by the Twente professor.
'By then, I was really eager to go and join Mesa+,' Oscar Enriquez tells. 'And I was lucky my way was paved. Two PhD students from Fluid Mechanics at UNAM, preceded the Physics of Fluids Group in Twente already. In fact, five more young Mexican researchers joined the Mesa+ Institute at the moment I applied, much to my advantage.'
Squeezed ice
Oscar Enriquez' thesis project is entitled: Growing Bubbles and Freezing Drops: Depletion Effects and Tip Singularities. Looking back, he highlights the experimental set-up in which water drops are deposited on a copper plate immersed in a cooling bath of ethylene-glycol, ethanol and dry ice. 'We were able to squeeze the droplet neatly flat unto a thickness of one millimeter,' he explains. 'We could monitor the freezing front during the crucial stages of the freezing process by using a nice trick: the supersaturated drop was illuminated from inside, ultimately leading to capture the freezing process in sixty high resolution photo frames. What was the more surprising here: it was a side effect of the PhD project, the idea being conceived one lucky Friday afternoon.'
Video competition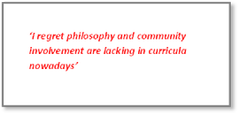 Apart from the scientific achievements - articles appeared in Langmuir, Physical Fluids and Journal of Fluid Mechanics - esthetic video and photo presentations, attracted worldwide media attention and recognition. In three appealing topics at the American Physical Society 'Fluids of Dynamics' in 2010, 2011 and 2012, the video and photo competition board choose his contributions as a winner.
Oscar Enriquez highly appreciates the well-equipped cleanroom facilities available at Mesa+, allowing him to prepare high quality samples for his research, ultimately to be captured on photo and video. Growing bubbles on chips, creating micropits and making clever use of hydrophobic coatings, he recalls as special achievements. Also growing lines of bubbles, precisely positioned next to one another, would have remained unachievable as not for the outstanding facilities and contributions of the Mesa+ cleanroom technicians.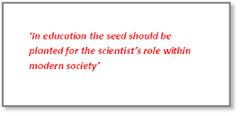 'The expertise of the technicians is pretty much at the base of everything,' Oscar Enriquez states. 'The collaboration with the Physics of Complex Fluids Group was equally important, in order to design and build high quality experimental set-ups,' he adds to that.
Curiosity and education
Looking for a post-doc position abroad, Oscar Enriquez aims at continuing his research activities within academic labs and college rooms. He hopes to realize some exciting plans and ideas which are not commonplace at all. In his vision teaching is one of the most important parts of the job within academics. 'In education the seed should be planted for the scientist's role within modern society,' he argues.
'This role could be an influential and empathetic one. I regret philosophy education and community involvement are lacking in curricula nowadays. It should be added as scientist can no longer afford performing research driven by curiosity alone.'
When returning back to Mexico - one day in the future - Oscar Enriquez hopes to contribute to progress in his home country, in that way making a nice 'return of investment' to society who was willing to pay for his education, offering him great opportunities to develop his skills in research. 'First of all, in a post-doc position, preferably in Japan, I would like to further improve my skills. Now is the right time for me to explore this cultural background that I am totally unfamiliar with. It hope this exciting career step comes within reach for me.'