Monday 6 February 2023
Every quartile, the ABACUS education committee has a poll among Applied Mathematics students on which lecturer was appreciated most for their teaching.
 The winner for teaching in the 2nd quartile was: Hil Meijer.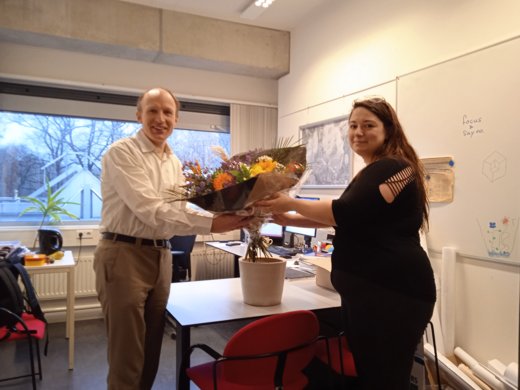 On the photo: Lavinia Lanting(right) hands out the flowers to the winner Hil Meijer (left).