Wednesday 18 January 2023
Dasha Bugakova won the MESA+ Photo contest of the 3rd quarter of 2022.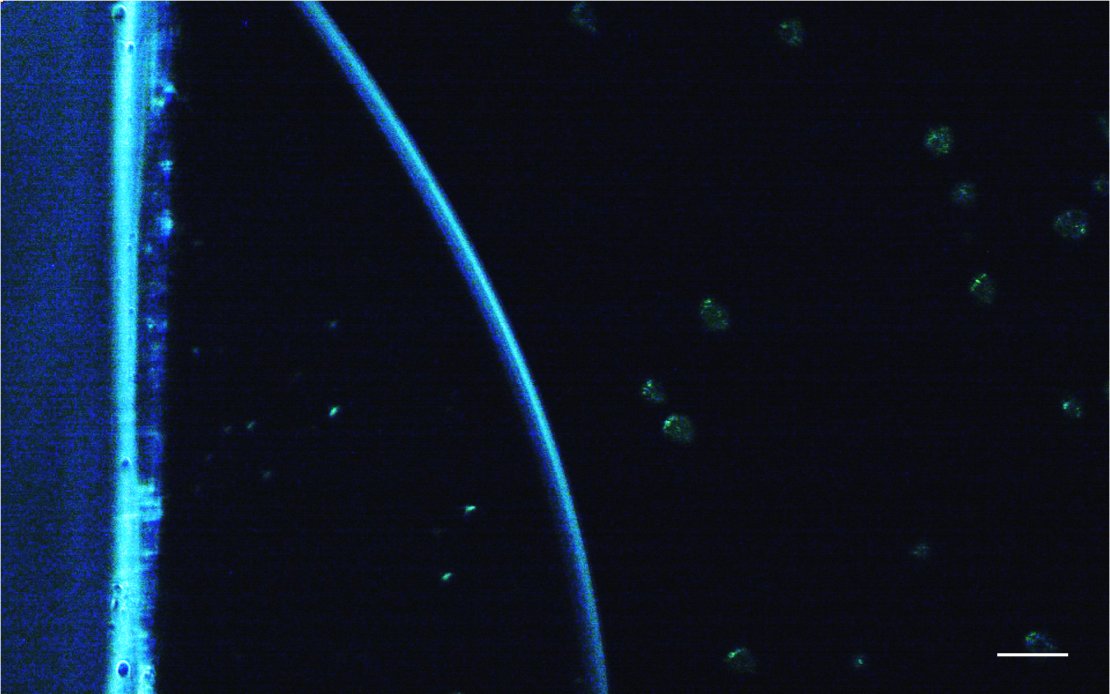 The tobacco plant cell wall-less cells (protoplasts) in a Petri plastic dish.
 On the left side the blue edge is the edge of the dish and on the right, there are some cells visible.