Looking for inspiration? Have a look!
Maybe you want to try something new in your education, but you cannot think of an exact direction. In addition to the WSV Innovation Project page, there are multiple other sources of inspiration, have a look.
SUSTAINABLE AND RESILIENT CIRCULAR ECONOMY LABORATORY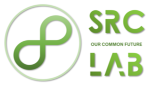 Education plays a critical role in the transition to a Circular Economy. By promoting circular economy principles and practices, educators can empower individuals and organizations to adopt more sustainable behaviours and contribute to a more resilient and greener future.  
We are glad to announce the opening of our "Sustainable and Resilient Circular Economy Laboratory: SRC-Lab".
Do you want to know more about our educational innovation on this topic? Check our homepage: https://www.utwente.nl/en/bms/teachingacademy/educational-innovations/Sustainable%20and%20Resilient%20Circular%20Economy%20Lab/ 
EduTalks podcasts

A great way to be inspired in education is to share experiences with peers. Time however doesn't always work in our favour and to still share UT teaching experiences together we'd like to showcase EduTalks.
Edutalks is an education podcast hosted by the CELT & TELT teams. In this podcast, teachers and alike are interviewed within our university about the educational innovation they integrate in their education. From different designs to the use of interactive media: this is about sharing experiences you can perhaps use as well!
The first pilot episode was recorded before summer with our very own BMS teachers Frederik Vos and Vincent Delke about their use of Serious Gaming, and you can listen to it either here or on Spotify. Next up are topics like the acceleration plan, comparative judgement and entrepreneurship in technical programmes. Do you want to be part of an episode as well, or do you have other feedback? Feel free to e-mail the team at edutalks@utwente.nl.
4TU.CEE Innovation map
The 4TU Centre for Engineering Education has a great platform called the Innovation Map. Here, members of any of the 4TU universities can post their educational innovation. This map is a great source of inspiration, but also a great example of what to do for teacher professionalisation for instance. There are also BMS innovations, can you find them?
Community blogs and newsletters
By and for our community, the community blogs and BMS Teaching Academy newsletter are also good sources of projects and experiments, feel free to browse around.
The list goes on
Please let us know if we are missing an innovation, experiment, or other, that has inspired you in your teaching! As BMS community, we can keep inspiring each other.