Description project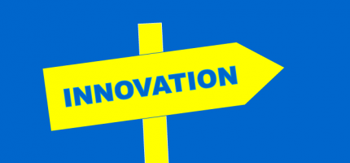 Innovative capacity is regarded as highly relevant in the Engineering sector. However, to date, little attention has been being paid to its impact on learning and teaching in both curricula and research. Therefore, this study aims to address this blind spot by developing teaching-for-learning strategies that stimulate students' innovative capacities in Building Technology undergraduate Education. This research will investigate in three phases the aspects professionals consider relevant for innovativeness, namely: the role of innovativeness in the existing curricula; learning and teaching interventions that foster innovative capacities and finally thoroughly testing and evaluating the intervention(s) using an experimental setup.
Expected outcomes
The research project strives for:
 Bridging the knowledge gap between education and practice by researching the specific domain relevance of innovativeness.
Designing implementable and replicable teaching for learning interventions that fosters innovative capacity in technology education and work-fields, by cultivating student's related ability and affective skills.
Enriching the quality of engineering curricula with respect to 21st century skills.
Developing vocational undergraduate students' capacity and better prepare them for their future endeavors - either in continuing education or in practice.
The research will impact education practice in the following ways:
 Provide insights, strategies and concept on how to effectively cultivate students' innovative capacity in BTE.
The research will yield collaborative teaching, learning insights, and the testing of the research intervention will provide support for structural implementation.
involved researchers
Ir. Robert Ovbiagbonhia  -  PhD candidate and contact person - Hanze University of Applied Science, Groningen
Prof. dr. Perry den Brok - promoter - Wagening University & Research
Dr. Bas Kollöffel - co promotor
Duration of the project
2015 – 2021
Funding and partners
Funding: NWO Doctoral grant for teachers
Partners: Hanze University of Applied Science Groningen, Wageningen University & Research (WUR) and the University of Twente
project website
Not applicable
Publications related to this project
Ovbiagbonhia, A. R., Kollöffel, B., & Den Brok, P. (2020). Teaching for innovation competence in higher education built environment engineering classrooms: teachers' beliefs and perceptions of the learning environment. European Journal of Engineering Education, 1-20. doi: 10.1080/03043797.2020.1784097
Ovbiagbonhia, A. R., Kollöffel, B., & den Brok, P. (2019). Educating for innovation: students' perceptions of the learning environment and of their own innovation competence. Learning environments research, 22(3), 387-407. https://doi.org/10.1007/s10984-019-09280-3