Wednesday 6 December 2017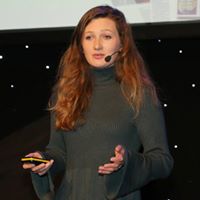 On 27 October, Rian van Groningen, Erasmus University Rotterdam, presented her research for the Platform Unmanned Cargo Aircraft during the annual Gala of the Dutch Aerospace Fund. Rian was one of the nominees for the yearly NLF Awards.
See more photos of the event here: https://www.facebook.com/pg/luchtvaartfonds/photos/?tab=album&album_id=784721631734492.

Rian's Master's thesis research concerned the opportunities for an unmanned cargo service between China and Germany. Her thesis can be downloaded on: https://www.platformuca.org/reports/.