Monday 19 September 2016
Prof. Rezaul Kabir has given a keynote address at the 2016 Indonesian Finance Association International Conference held at Yogyakarta.
This year's conference theme was: "Inspiring the Financial World from Indonesia". In his keynote address, Kabir highlighted the importance of understanding corporate finance issues using a multi‐disciplinary, multi‐theoretic and multi‐level framework.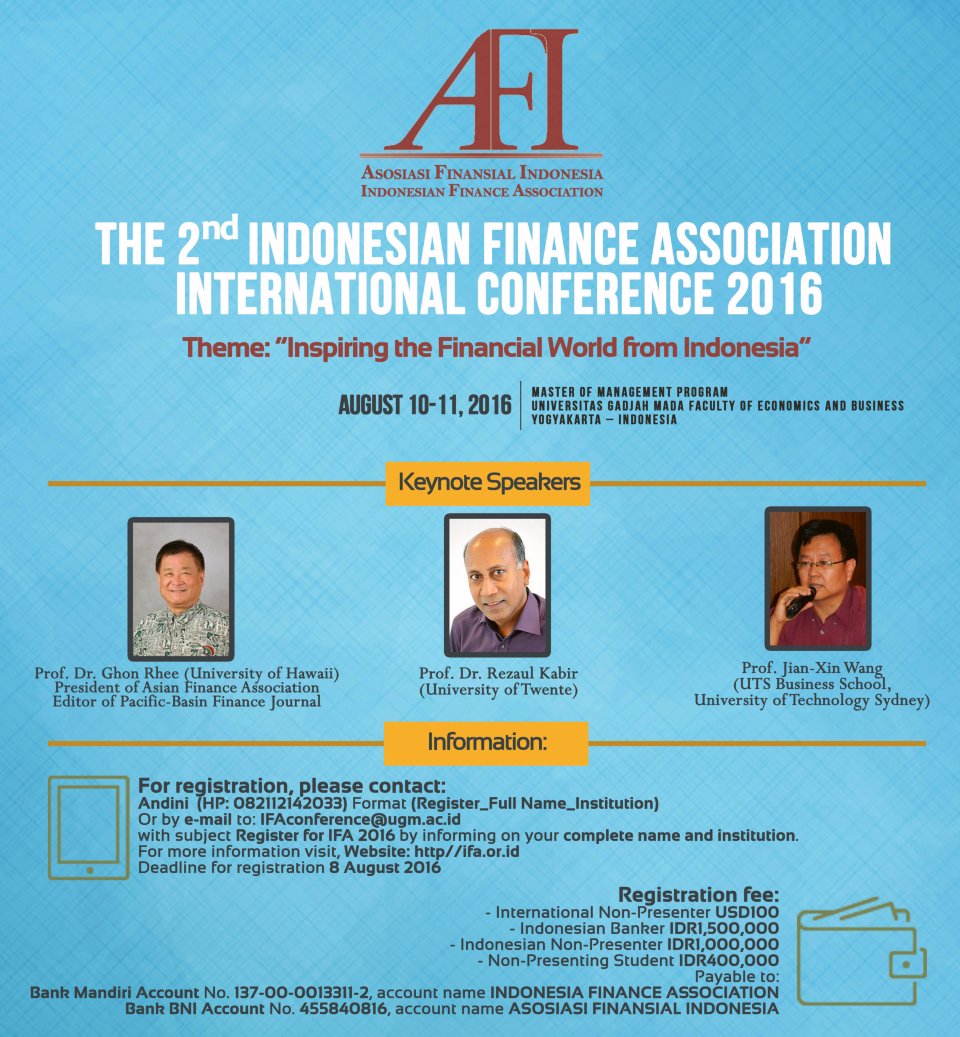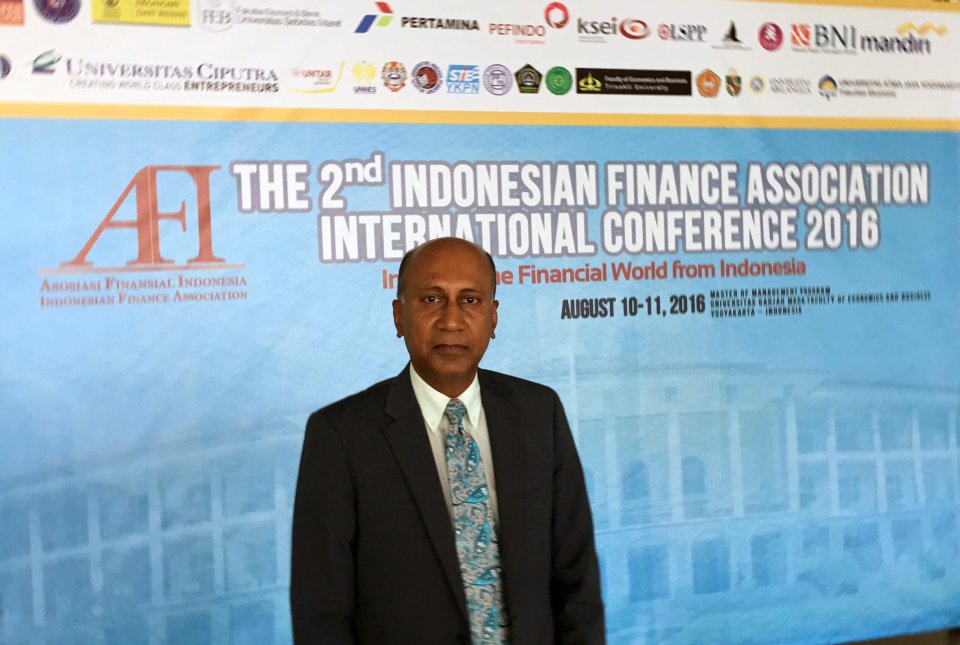 Two other scientific conferences
Kabir was also invited at two other scientific conferences in Indonesia: International Conference on Management in Emerging Markets on the theme "Managing Business Opportunities in Global Uncertainties" organized by the School of Business and Management, Institut Teknologi Bandung; and International Conference on Business, Economics and Social Sciences on the theme "Emerging Markets, Global Business, and Inclusive Growth" organized by Universitas Sebelas Maret, Solo.