The 14th IBA Bachelor thesis conference will take place ONLINE! 
On 6 July 2021 the 14th International Business Administration bachelor thesis conference will take place online. This day marks the culmination of the IBA programme. On the conference day many students will graduate with the title of Bachelor of Science in International Business Administration.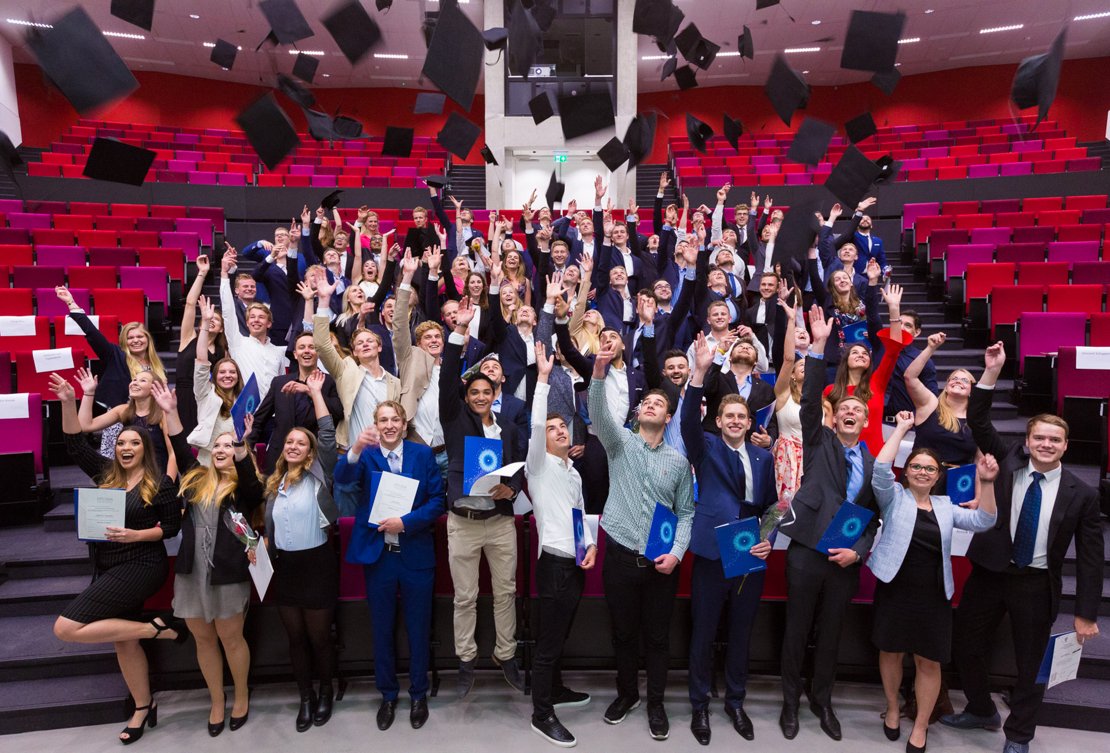 During several online parallel sessions students present and defend their bachelor thesis project to their supervisors, fellow students and others present. Students are grouped into different track sessions according to the subject of their thesis. These online sessions are accessible for everyone who is interested. A schedule of the sessions and links to the sessions will be available to students via the Thesis Canvas page.
Digital Business
Entrepreneurship, Innovation & Strategy 
Financial Management
Human Resource Management
International Management
Purchasing & Supply Management
Strategic Marketing Management
For students who present their thesis, there will be a drive-in Graduation Ceremony on Wednesday 7 July, 2021 from 15:15 on the O&O square.  Family and friends are also welcome at this ceremony. More detailed information will be available to students via the Thesis Canvas page.
The Conference day and Graduation ceremony are held in English. Family, friends and other students are also welcome to attend. 
We wish you the best of luck with your online graduation project
We hope you will be able to attend on 7 July to receive your diploma together with family and friends