Wednesday 2 February 2022
January 19 was the day: the Young Alumni Network was given the opportunity to interview alumnus Sid Sijbrandij, CEO and co-founder of GitLab.
A unique moment because Sid (alumnus Industrial Engineering and Management 2003) does not allow himself to be interviewed very often, but he did want to make some time for his Alma Mater. During twenty minutes Vincent Verhagen (chairman of the YAN) asked Sid about his experience with going public with GitLab, how he looks back on the first years of GitLab and whether he still often speaks with people from his time at the UT. Vincent also asked Sid for some tips for working remotely. Remotely? Yes, because in addition to the fact that GitLab is a pretty successful company, they were also already an expert in the field of working from home long before corona times.
The YAN really enjoyed talking to Sid and would like to thank him for this nice conversation. And perhaps we'll see you soon in Twente!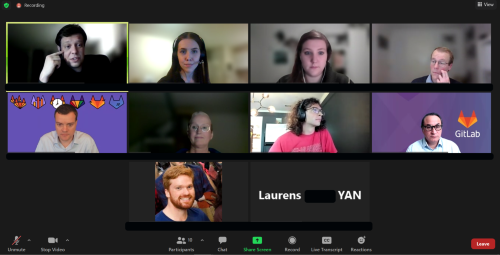 Want to know more about the Young Alumni Network? Visit their website.