BIOGRAPHY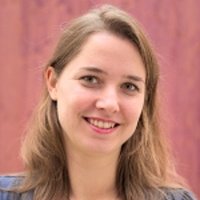 Anique Bellos-Grob is an assistant professor in the group of Multi-Modality Medical Imaging, with a focus on imaging in urogynaecology. She uses 3D ultrasound and upright MRI to study pelvic organ prolapse in women and works towards new insights and development to optimize patient care.
Anique received her master degrees in Health Sciences (2011) and in Technical Medicine (2013) from the University of Twente, Enschede, The Netherlands. She received her PhD at the department of gynecology at the University Medical Center Utrecht (2016) under the supervision of prof. dr. van der Vaart, prof. dr. ir. Slump and dr. Withagen.
She received a NWO-OTP grant in 2021 to develop tailormade pessaries and a ZGT scientific voucher in 2021 to study the development of recurrences after prolapse surgery.