Wednesday 16 September 2020 14:30
New membranes for improved dialysis therapy
Due to the COVID-19 crisis measures the PhD defence of Odyl ter Beek will take place (partly) online in the presence of an invited audience.
The PhD defence can be followed by a live stream.
Odyl ter Beek is a PhD student in the research group Biomaterials Science and Technology. Her supervisor is prof.dr. D. Stamatialis from the Faculty of Science and Technology (TNW).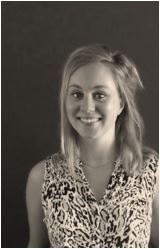 Hemodialysis (HD) is a life-saving therapy for patients with end-stage renal disease when a donor kidney is not available. Nevertheless, HD still strains patients because not all toxins can be removed from the blood and its noncontinuous fashion causes fluctuations in blood values and water volumes and limits patients' freedom in daily life. Prolonged therapy could significantly improve patients' health and quality of life, however, both the membranes currently on the market and the way conventional dialysis is offered nowadays to patients are not yet suitable for this. During long-term dialysis, hydrophilic additives could elute from the membrane due to applied shear stress and membranes and dialyzers could get blocked by blood clots. This thesis aims to address some of these limitations by developing new membranes and new concepts for prolonged and improved dialysis therapy.