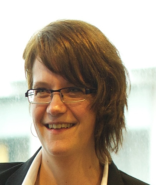 Research Technician
Exosomes Research Group
www.exosomes.nl
VU University Medical Center (VUmc)
Cancer Center Amsterdam (CCA)
Department of Pathology
E-mail: m.vaneijndhoven@vumc.nl
Telephone: +31 (0)20 4441776
Fax: +31 (0)20 4442964
Address: VUmc, CCA, room CCA3.04
De Boelelaan 1117
1081HV Amsterdam
The Netherlands
Project number 3.1
Dr. D.M.Pegtel, VU University Medical Center, Amsterdam
Prof. Dr. G.W. Jenster, Department of Urology, Erasmus MC, Rotterdam
Project goals
Determination of the molecular content of EVs derived from biofluids
Analysis of the genetic content of EV for cancer biomarker discovery
Circulating EVs contain genetic information that reflect tumor cells raising possibilities for non-invasive tumor status diagnosis and monitoring. Previous studies show that NGS can identify subtle changes in ncRNA expression, modification and processing all of which can have a role in cancer development and may thus be considered for biomarker studies. These studies however were performed with suboptimal sample preparations (ultracentrifugation, precipitation) resulting in the co-isolation of contaminating non-EV non-cancer derived RNAs. To overcome this we have recently turned to size-exclusion chromatography, a method that separates urine and plasma EVs from protein complexes and lipid particles. This approach yields high recovery, purity and quality of EV RNA, which is essential for obtaining robust NGS data from patient samples.
Tasks
Optimize current protocols and develop novel methods to separate and purify EVs from frozen urine and serum/plasma repositories and fresh samples
Develop a combined small and long RNA sequencing protocol optimized for EV RNA
Molecular characterization of EV RNA and validation of diagnostic and prognostic profiles
Develop and test gene expression profile detection assays


Figure 1: Schematic of size exclusion chromatography. EVs are collected in fractions 9-10, protein/HDL in fractions 20-21.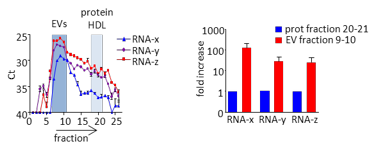 Figure 2: smallRNAs are differently distributed when comparing circulating EVs with protein/HDL
Collaboration