We are an interdisciplinary group interested in the functioning of membrane proteins AT THE MOLECULAR LEVEL in health and disease .
Our work is focused on exploring the working mechanism of ion channels and their potential applications in nanotechnology.  We use the techniques of synthetic biology, molecular biology, protein chemistry, biophysics, electrophysiology, and cell biology. 
Latest news...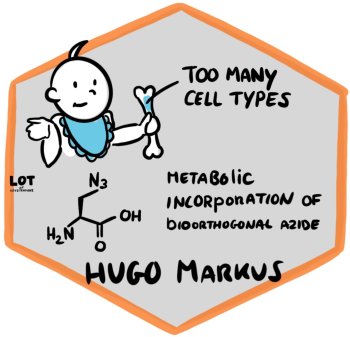 HUGO MARKUS WINS 4TU.HEALTH PHD COMPETITION
Warm congratulations to Hugo for being one of the three winners of 4TU.Health PhD competition!
The competition aims to challenge PhD students from the health and tech domain to present their research to others from four technical universities in The Netherlands. It is an exciting and engaging platform for young researchers to explore new topics and generate collaborations. You can see all 44 posters here. We wish Hugo lots of success in his research.  Team BioEE, 23 March 2023
MASTER PROJECTS (min 6 months)              
BioEE group is looking for master students with a biology and/or chemistry background for the following projects:
Novel strategies for genome labeling and tracing
Strategies for enrichment and isolation of cancer cells' membrane proteins and secretome
Functional studies on cancer cell membrane proteins
Elucidating the molecular switching mechanism of cAMP-induced activation of cerebellar Purkinje neuron AMPA receptors (wet-lab (UT) or molecular dynamics simulations - UT in collaboration with VU-)
If you are an enthusiastic person interested in experimental research at the crossroad of chemistry and biology and looking for a challenge, please contact us for the details of the projects.
STUDENT PROJECTS (min 5 Months)
If you are an ambitious, curious, and hard-working Saxion or master's student who would like to join us to contribute to cancer research, we are looking for you. We have multiple research and innovation projects to offer. If you are interested in knowing more, please get in touch with Prof. Kocer.