Project type: Master Assignment (Modeling, simulation and case study).
Mentors: J.E. Parada Puig, Msc.
Background: mechanical engineering, industrial engineering, aerospace engineering.
Company: NedTrain
NedTrain is a full maintenance and overhaul service provider for trains. It is a subsidiary of NS, the national railway operator in the Netherlands. The company provides 24/7 service involving regular maintenance, overhaul, modernization and life extension.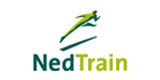 Description
Many maintenance jobs follow from inspection results. Often, the amount of resources required to finish such jobs becomes clear after a capital asset is taken out of service. However, for each maintenance job, there is an earliest moment in time when it can be scheduled for a specific asset. Only then, the required volume of manpower, equipment and parts can be made available. Planners anticipate uncertainty of jobs to be scheduled by introducing slack into plans, increasing spares inventories or increasing maintenance capacity. A graphical representation of logistic lead time and load can characterize a job for a particular asset. When this is done for all jobs, you obtain a load-time curve, which characterizes that specific asset design and maintenance program. At NedTrain it is assumed that this description will help decision making with respect to maintenance planning. Because it is a new concept, it has to be developed and validated.
Questions
How can the predicted workload of an asset with respect to maintenance be described as a function of time, given the latest inspection results and condition data? How can some specific types of assets (such as trains and planes) be characterized by applying the generalized potential failure interval method? Can the method be validated as useful for maintenance engineering?
Aim
The aim of the assignment is i) to compare different asset designs in relation to a logistic support system, and ii) to support decision making in maintenance engineering and logistic planning, especially with respect to the use of remote condition measurement.
Tasks
The student is expected to combine technical know-how with logistics. He has to develop a new method and relate it to the literature. For some types of assets the method must be applied for validation.

Varun Raman
Student Master Aerospace Engineering