Friday 2 December 2022 10:00 - 15:00
The symposium
This year we can finally meet each other in real live. During the ICMS event on December 2 we will build our growing community further. During this 2nd Annual Event of ICMS day will launch our ICMS movie, professor Theo Mulder will give his integrated vision on the Human Motor system, you will learn more about our great facilities and our medical technological oriented research on different patient journeys (i.e. orthopedic, reumatologic and neurological patients).
For our 1st Best ICMS Poster Award contest we invite you all to submit a poster of your research on patients with postural and movement disorders and associated technologies in order for everyone to become aware of the important research we are performing together. You may use work presented earlier, so no new format or poster is required.
The programme
10.00 - 10.15

Plenary opening
Welcome - Professor Hans Rietman
Launch ICMS movie

10.15 - 10.45

Keynote opening
The Human Motor System. An Integrated Vision - Professor Theo Mulder

10.45 - 12.30

ICMS facilities: Identification of collaboration
- From a clinical need to clinical evaluation in the biomedical device design and production lab - Professor Gabriëlle Tuijthof
- Improving orthopedic care through personalisation in the clinic - Doctor Petra Heesterbeek
- Developing effective new therapies the experimental rheumatology lab - Professor Peter van der Kraan 
- Opportunities for research to improve care in the changing population of rheumatology patients - Doctor Calin Popa
- Coffee break
- Improving and monitoring gait in the Gait Expertise Center - Professor Noël Keijsers
- Wearable Robotics Lab: Developing, testing and evaluating wearable robots in a safe and real-life environment - Professor Herman van der Kooij
- Fall prevention through simulation and gaming - Professor Vivian Weerdesteyn 
- Rehabilitation technology in the Movementlab - Doctor Erik Prinsen

12.30 - 13.15

Lunch and poster sessions

13.15 - 13.45

Patient journey poster pitches

13.45 - 14.30

ICMS inspiration session
Added value of collaboration within ICMS in research / projects using ICMS facilities
Dipl.-Ing. Donatella Simonetti MSc, Antonio de Jesus Gogeascoechea Hernandez, Doctor Katrijn Smulders, Doctor ir. Dennis Janssen, Doctor Lise Verhoef

14.30 - 14.50

Keynote closure
Future challenges & opportunities in MedTech - Professor Maroeska Rovers

14.50 - 15.00

ICMS poster award ceremony & formal closing 

15.00 - 16.00

Drinks & Bites
For whom 
This symposium is relevant for experts such as clinicians, paramedics, engineers, senior and junior scientists, patient representatives and other interested stakeholders i.e. from industry and society, who are working in the field of and/or interested in movement disorders and technologies.  
Registration
To participate in this symposium you need to register yourself. You can do this via this link. Although this is a free event, please note that registration for this event is not obligation-free. If you cannot attend the event for which you have already registered, we kindly ask that you let us know. 
Organization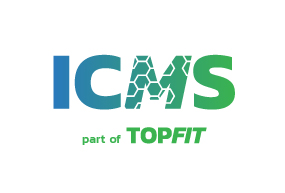 ICMS is aimed at improving the quality of life and maintaining the independence and social participation of people suffering from movement disorders. This goal will be achieved through joint and interdisciplinary scientific research focused on innovation whereby close cooperation exists between scientists, private health funding organizations and innovative companies.
ICMS is a unique partnership between the Sint Maartenskliniek (a specialized hospital entirely focused on movement disorders), the Radboud University Medical Centre, the Radboud University, the University of Twente - TechMed Centre, Roessingh Research & Development (RRD), Roessingh Rehabilitation Centre working together with science-driven companies (national and international). ICMS has the ambition of becoming a national research centre and additional partners are welcomed. ICMS  research is on the one hand driven by curiosity and the ambition to belong to the international scientific top, and on the other hand driven by a felt social responsibility to contribute to providing solutions for the future of our health care system.
Hosted by