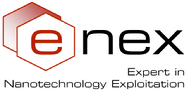 Expert in Nanotechnology Exploitation (ENEX) is a project funded by the Erasmus+ program of the European Union. In this project, a training module will be set up. This will form the interface between researches and laboratories (developing nanotechnologies) on one side and the industry and health sector (using these nanotechnologies) on the other side.
Transferring nanotechnology know-how into macroscopic applications will offer outstanding opportunities. For example, it can add value to existing products by providing new functions or enhanced properties. It also has the potential to establish revolutionary new concepts, leading to innovative applications.
Thus, depending on the nanotechnology and the application in mind, the innovation process from idea to product can vary drastically. Innovation in a nanotechnology context, therefore, is a very complex process. The knowledge of managing and improving the efficiency of innovation processes can become a key success factor in bringing nanotechnologies to the market.
Europe already strongly invests in nanotechnologies through different research programs as well as other innovation support programs. However, a high percentage of exploitable research results still never get on the market. This often requires knowledge that public/private entities do not have. Hence, there is a latent demand for specially trained professionals, having innovation management skills with a focus on nanotechnology applications, who help to organize nanotechnology transfer processes in a more systematic, efficient, and application-oriented way: the ENEX-professional.
Partners
The project consists of six partners from five different countries.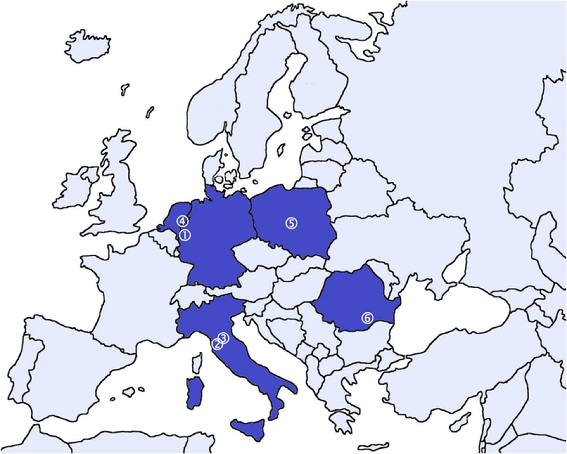 Internationale Agentur für MArketing und Technologietransfer
Private sector consulting firm
Coordinator
Germany
Agenzia per lo Sviluppo Empolese Valdelsa Spa
Regional development agency
Partner
Italy
Consiglio Nazionale Delle Ricerche
Research centre
Partner
Italy
University of Twente/MESA+
University
Partner
The Netherlands
Uniwersytet Lodzki
University
Partner
Poland
Universitatea Politechnica Din Bucuresti
University
Partner
Romania
Project details:
Funded for € 329,092 by the European Commission under the Erasmus+ Key Action 2 program (2014-1-DE02-KA202-001635)
The project scored 91 of 100 points during the Erasmus+ project evaluation
It lasts for three years, from the 1st of September 2014 till the 30th of August 2017

More information can be found here: www.enex-nano.com
Or scan: