Friday 30 April 2021 16:30
Flexure mechanisms for upper-limb support - Towards compliant wearable assistive devices
Due to the COVID-19 crisis the PhD defence of Martin Tschiersky will take place online (until further notice).
The PhD defence can be followed by a live stream.
Martin Tschiersky is a PhD student in the research group Applied Mechanics (AM). His supervisors are prof.dr.ir. D.M. Brouwer from the Faculty of Engineering Technology and prof.dr. J.L. Herder (Delft University).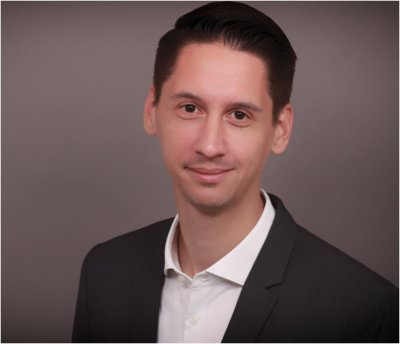 Two research tracks are explored.
The first deals with passive mechanisms that use flexible structures to achieve gravity compensation without the use of external power.
To this end, close-to-body compliant spring mechanisms for gravity balancing of the forearm and upper arm were synthesized.
The second deals with active, i.e., powered mechanisms that use flexible structures to enable compact actuator designs.
To that effect, a bending actuator was created which features a low height that makes it potentially wearable underneath clothing.
The devices are validated in simulation and experiment, and potential applications are illustrated by proof-of-concept prototypes.
Furthermore, the developed synthesis methodology which uses numerical multibody models together with global optimization techniques provides a conceptual framework for future research.
Thus, this thesis presents a promising new approach for building well-performing, close-fitting and comfortable upper-limb wearable assistive devices based on flexible mechanisms.