Energy and education at the University of Twente
To realize the energy transition, a large number of well-qualified people is needed to provide an agile workforce for the ever-changing demands in this complex domain. Several hundred thousand skilled people at all levels of education will be needed in the Netherlands alone. For this purpose, the University of Twente is building challenge-based learning programs in close collaboration with two regional partners: Saxion University of Applied Sciences and ROC van Twente.
A broad perspective
Our students are trained as professionals who can develop and combine high-quality knowledge and translate it into practical applications. UT students develop a broad perspective: they have an eye for their surroundings and social dilemmas and are able to deal with them properly. The multidisciplinary nature of our degree programmes contributes to this. Sustainability is addressed systematically in every degree programme, which means that every single of our graduates will have worked on this team in a meaningful way and can continue to use this experience in their professional lives. Foreign students take this high-quality knowledge back to their own country.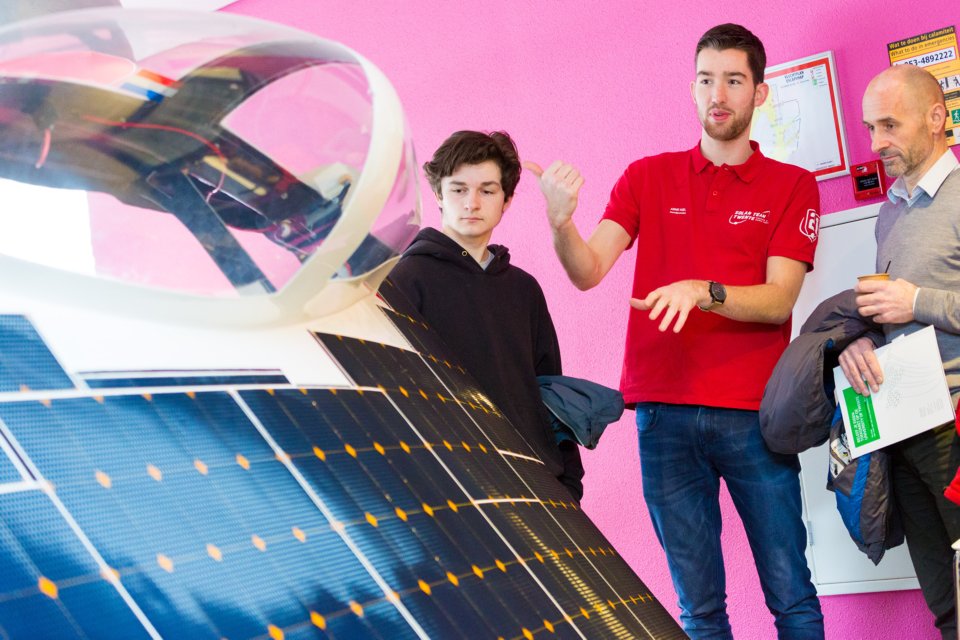 Sustainability is a key part of our High Tech, Human Touch approach and it has been embedded in our education and research in myriad ways. A good example is the Master's programme in Sustainable Energy Technology, a two-year programme focused on the energy revolution. On top of that, our ITC faculty specializes in earth sciences, among other fields, and so on.
In addition to entire degree programmes focused on sustainability, the environment and energy, almost every Bachelor's and Master's programme contains courses that emphasize 'Energy', such as "Technology, Globalization and the Environment", "Solar Energy", and "Sustainable Civil Engineering". UT's course guide (Osiris) contains more than 40 courses that have a direct link with Energy Transition.
Post-master program
The University of Twente has also developed 2-years post-master programs to integrate academic research in a professional context, while providing education in a range of related subjects: Engineering Doctorate (EngD). The EngD programme in Energy and Process Technology focuses on creating technological solutions for products and processes in the energy and the process industry. The programme is based on functional and market based requirements and focuses on quality, environment en sustainability. During the programme, results are transferred into technological innovation in industry and society.
National Energy Traineeship
National Energy Traineeship is designed for talented young people with substantive knowledge and high-level skills in the field of energy. The kind of talent that is ready to rollout far-reaching changes to the system and accelerate the energy transition.  A good example is our SET Alumnus Stan Kaal.
Contact information