DumpingMapper: Illegal dumping detection from high spatial resolution satellite imagery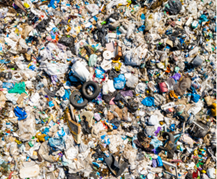 Problem Statement:
Many European counties face significant environmental risks due to the accumulation of dumping in areas not designated for dumping disposal. This illegal practice has an impact also on tourism, which is a significant source of income for many economies. Detecting illegal dumping timely and accurately helps to improve the quality of life of humans, by reducing environmental risks (contamination of water and soils, bad smell) and health-related hazards (e.g. food safety issues, dissemination of diseases via rodents) etc. Such a service would stimulate economic growth, promoting circular economy and waste reuse.
Task:
The general aim of the project is to develop a reliable service which detects and identifies illegal dumping activities from high-spatial-resolution satellite photos, by using artificial intelligence and computer vision, helping cleaning agencies, municipalities, and local communities to spot and clean the areas affected. The general objectives of the project are: a) Detect illegal dumping accurately and as fast as possible; and b) Prepare a reliable service to observe those dumping locations and monitor cleaning operations. These objectives will help to alleviate the environmental impact of illegal dumping, by understanding where illegal dumping occurs and when, taking cleaning measures and monitoring the measures taken, fighting dumping before it becomes a source of pollution and contamination.
Work:
10% Theory, 60% Modelling, Coding and Testing, 20% Evaluation and Validation, 10% Writing
Contact:
Andreas Kamilaris: a.kamilaris@utwente.nl