Automatic detection and estimation of the area of buildings & pools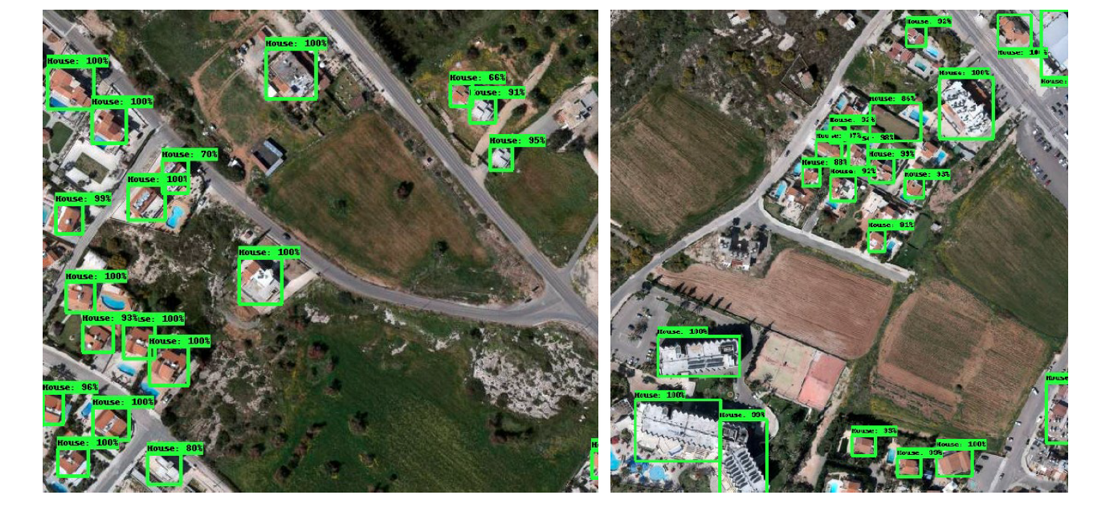 Problem Statement:
In the latest years, the availability of high-resolution satellite data allows us to observe and identify with high accuracy urban infrastructures and settlements. This is particularly useful for environmental policy making (e.g. to estimate quantity of water spent on swimming pools), applications of the land registry (e.g. to validate information provided by citizens) and tax offices (claims about house areas and swimming pools). In South Europe, many citizens, especially some living in sub-urban or rural areas, do not honestly communicate that information with the government. This creates large inequalities in tax distributions and (most importantly) creates environmental issues, such as potential disaster hazards (e.g. easier spread of wildfires and flooding).
Task:
This project requires the use of high spatial-resolution satellite imagery, using data from the Pleiades satellite, provided by the European Space Agency (0.5m resolution). Based on this data, the goal is to detect with high precision and (most importantly) recall, the precise area of all houses, buildings and swimming pools at the region of interest. This region is the country of Cyprus, an island located at South Europe. Deep learning approaches are expected to be used, involving some manual annotation of training data in order to detect house/building areas and swimming pools.
Work:
20% Theory, 25% Labelling/Annotations, 35% Modelling and Programming, 20% Writing
Contact:
Andreas Kamilaris (a.kamilaris@utwente.nl)