UTLC recommends the following editors for the editing of scientific texts, such as research articles or grant proposals. Please note that these are independent editors who are not associated with UTLC. You will have to make arrangements about payment and contracts with these editors directly; UTLC only provides contact information as an additional service.
CLAIRE BACON
Communicating good science in clear, well-written English can be challenging for non-native speakers. I can help you to meet this challenge by transforming the final draft of your paper into a polished text – well-structured, easy-to-read and free of errors in spelling, grammar, and punctuation – that is ready for submission to your journal of choice.
I have a PhD in neuroscience and more than 10 years of research experience. With this strong scientific background together with professional qualifications in language editing, I have helped many scientists and medical professionals to get their work published. Contact me today at info@baconediting.com to find out how I can help you.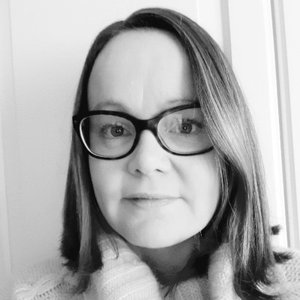 CHRISTIEN ETTEMA
Just like you, your intended readers are likely to be busy people who prefer texts that are clear and to the point. As an experienced academic language editor I can help to make your writing more effective and deliver the message in your journal article, report or grant proposal in such a way that your work is more likely to be read, cited and funded.
I have an MSc in Plant Pathology, a PhD in Ecology, and plenty of experience with publishing my own research and writing grant proposals. Since 2004, I have been working as a freelance technical translator, editor and trainer in academic writing for a broad range of clients. My areas of expertise include agriculture, ecology, soil & water management, renewable energy and climate science. See www.thegreentranslator.nl/en_index.html and my Linkedin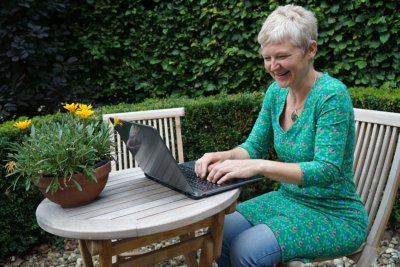 CHRISTINA FLANN
I have a love of both science and words. As an undergraduate in Australia, I completed a double degree in Arts and Science majoring in Botany, Zoology and Cinema Studies. I then went further into science, specialising in botanical taxonomy for my Phd – the names and differences between plant species. I have also worked in ecological consultancy, biodiversity informatics and university teaching.
I helped design and teach the Academic Bootcamps for PhDs and Science Writing course at the University of Twente for the first few years they ran. I have years of experience with scientific writing of all forms, reports, grant applications (including a successful NWO Veni), presentations, posters, proposals - you name it, I've done it.
I have returned to Australia working as a freelancer in science and scientific writing. I can help you to improve the clarity in your writing, can edit your work, check for consistency, give you feedback on your grant proposal or help polish a presentation. Drop me a line and see how I can help you: christinaflann@gmail.com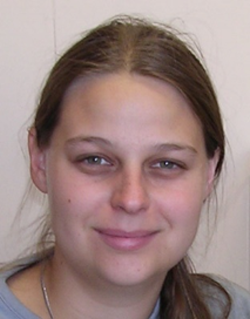 LINDA SERCK
Hi!
I am a qualified proofreader and copy editor who has spent many years revising PhD and Master's texts for University of London students. I am bilingual in English and Dutch, having a Dutch mother and a British father, so I am in the perfect position to enhance texts in English written by non-native speakers. I also spent 17 years working for the BBC as a News Online journalist, so I am highly experienced in advising on the clarity and accuracy of texts, and how to write in an authoritative but approachable style.
In terms of the courses the University of Twente offers, please contact me if your study is in the field of Business Studies and Public Policy, Geo-Information Science and Earth Observation, or the Social Sciences. I like to be upfront about fees, so I charge 30 euros an hour, and will offer a quote based on a sample text you send me. I am incredibly passionate about helping students achieve success, so will do Zoom calls with you and will be available on WhatsApp until the day you hand in your work. Please see my LinkedIn profile to read reviews from past students I've worked with: https://uk.linkedin.com/in/linda-serck-55245231. 
You can get in touch with me via: lindaserck@yahoo.co.uk.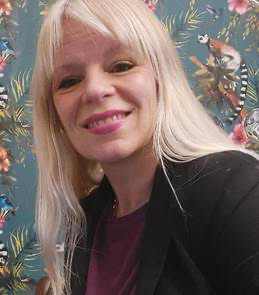 PAUL BAKKER
Good writing skills are essential in academic life. Whether you can convey ideas, strategies, proposals and arguments depends largely on the quality of your written work. Well-written documents pave the way to success. Poor submissions can damage hard-won reputations.
Paul Bakker has worked as a technical communicator for 30 years. He studied both electronic engineering and English, followed by an MBA at the London Business School. After periods at two UK technical publications contractors, he started the specialist consultancy Peterborough Technical Communication, offering technical writing, editing, communication training and consultancy services. Paul is a former Vice-President of the UK's Institute of Scientific and Technical Communicators and was the visiting lecturer in Technical writing and editing at the University of Twente from 2003 through 2018. He has also taught at Eindhoven University of Technology and within many commercial organisations.
Paul continues to edit theses, dissertations, papers, reports, proposals and other important documents. Marked-up manuscripts are scanned and returned to clients, who then also have the opportunity to discuss the comments, corrections and suggestions over Skype, Facetime or Jitsi.
for further details and quotations, please email Paul at paul@petecom.co.uk