The UT Language Centre is a member of the Vereniging van Universitaire Talencentra in het Nederlandse Taalgebied (NUT), part of the Confédération Européenne des Centres de Langues de l'Enseignement Supérieur (CercleS) and partner of the Westfälischen Wilhelms-Universität Münster (WWU).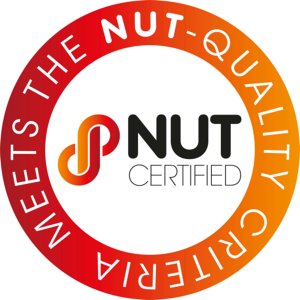 VERENIGING VAN UNIVERSITAIRE TALENCENTRA IN HET NEDERLANDSE TAALGEBIED (NUT)
NUT is the Dutch association of University Language Centres in the Netherlands and Belgium. The association was founded in 1993 and has 23 members. NUT functions as a platform and as a forum. It stimulates members to exchange information, to share knowledge and experience and to network, and it is a way to combine expertise.
NUT categorises 6 thematic groups, which are:
Academic English
Academic Dutch
Administrative processes
NT2
Modern Foreign Languages
Translations
CONFEDERATION EUROPEENNE DES CENTRES DE LANGUES DE L'ENSEIGNEMENT SUPERIEUR(CERCLES)
CercleS is a confederation of independent associations from 22 countries in Europe. The confederation was founded is 1991 and brings around 290 language centres, institutes, faculties or schools in higher education together. 

With this confederation, language centres in Europe are able to support each other in language trainings with the addition of technological and pedagogical resources. CercleS aims to promote research in foreign language learning at international level and to encourage international and interdisciplinary co-operation between language centres, in order to enable them to co-ordinate the pursuit of their objectives (Cercles, 2012).
In order to achieve its aims CercleS organises conferences, distributes a regular printed Bulletin to all its members, runs electronic bulletin boards and publishes its conference proceedings. CercleS also facilitates:
staff training
staff exchanges between centres
research into language teaching and learning
observatories on technological developments
scholarly publication
WESTFÄLISCHE WILHELMS-UNIVERSITÄT MÜNSTER (WWU)
The University of Twente forms the so called cross-border European University with the
Westfälische Wilhelms-Universität Münster. By joining forces both universities have been able to deepen their co-operation in many areas. This relationship has provided opportunities for German students to study in Twente and vice versa. With this partnership, TCP Language Centre has been able to provide students quality standards for courses and examinations in Dutch as a foreign language.
The WWU Weiterbildung provides various Dutch intensive language course trainings throughout the year. These courses are divided in three modules beginner, intermediate and deepening of understanding & exam preparation. For more information on learning Dutch visit:
https://weiterbildung.uni-muenster.de/zertifikatsstudium/niederlaendisch-fuer-schueler-studenten/
WiPDaF - Wissenschaftliche Internationale Partnerschaften Deutsch als Fremdsprache
The WiPDaF eV is a non-profit organisation aiming to improve the international co-operation between institutes and organisations by providing an academically-oriented course programme for German as a foreign language.
The UT Language Centre co-operates with WiPDaF eV. to provide German courses.
More information about WiPDaF eV and their course program can be found here:http://www.wipdaf-deutschkurse-muenster.de/english/