Wednesday 19 April 2023 16:30 - 17:30
Developing Relational Resilience - Engaging Youth Living in the Midst of Intractable Conflict
Deborah Nathan is a PhD student in the department Change Management & Organization Behaviour. (Co)Supervisors are prof.dr. C.P.M. Wilderom from the faculty of Behavioural, Management and Social Sciences, dr. H. Desivilya Syna from The Max Stern Yezreel Valley College and dr. S. McNamee from the University of New Hampshire.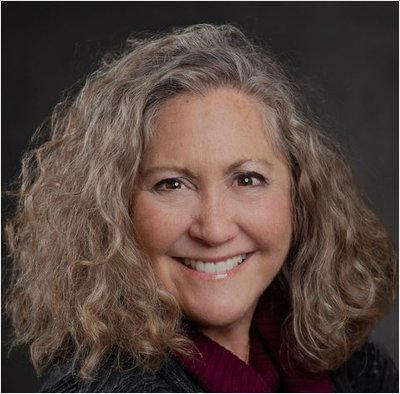 This thesis explores a process which aims to help teens living in the midst of intractable conflict move towards the development of what has emerged as the main theme of this study – relational resilience.
While there are many existing programs that work with youth in conflict, Artsbridge, the focus of this thesis, is unique in its utilization of Transformative Reflecting Dialogue (TRD), artistic modalities, and collaborative art within a social constructionist framework. Decades of violence and separation between the various groups have created Israeli and Palestinian narratives that are negatively interdependent and mutually exclusive. This dissertation explores how Artsbridge provides the safe space for the deconstruction of those narratives and the construction of new, more inclusive narratives that allow for a multiplicity of understandings and an appreciation of and tolerance for complexity.
Through a constructionist grounded theory analysis, interviews with 31 alumni of Artsbridge from 2008 through 2019, former staff, and parents of alumni, were analyzed in order to understand their experience of Artsbridge and the impact it has had on their lives. This analysis of the interviews led to the primary theme of relational resilience. The Artsbridge model of relational resilience is explored and compared with other models of resilience.
This study offers a new paradigm for working with members of communities entrenched in prolonged, violent conflict, moving away from the concept of resolving conflict and, instead, towards the development of relational resilience.
Keywords: Art, Conflict, Dialogue, Encounter Programs, Expressive Arts Therapies, Israeli Palestinian Conflict, Social Construction, Dialogue, Relational Resilience
A Note about Terminology
Language is powerful, therefore, the terms we use to define entities holds meaning for those who are represented by those terms. There are three populations that have relevance to this dissertation, and I have chosen to differentiate the nationality of the participants with deference to how they define themselves. Therefore, this study will do utilize the following terms:
Jewish Israeli, or (JI): Those who are Jewish and living in Israel
Palestinian Israeli, or '48 Palestinian: A Palestinian who lives within the green line of Israel (The Green Line refers to the 1948 borders of Israel from 1948)
Palestinian, or '67 Palestinian: Those who live in the occupied territories of the West Bank and East Jerusalem that were captured by Israel in the 1967 war.
There are many ways to refer to the two pieces of land inhabited by Israelis and Palestinians, each fraught with their own political connotations. Out of respect for both sides, and with the hope for eventual autonomy for all of the citizens of both lands, I will use the terms Israel and Palestine. Israel will be the term used to define all land within the green line of Israel, and Palestine will refer to the occupied territories of the West Bank and East Jerusalem.