Friday 8 December 2023 16:30 - 17:30
COVID-19 pandemic and breast cancer detection and care
AnouK Eijkelboom is a PhD student in the department Health Technology & Services Research. (Co)Promotors are prof.dr. S. Siesling from the faculty of Behavioural Management and Social Sciences and dr. L. de Munck from IKN (Integraal Kankercentrum Nederland).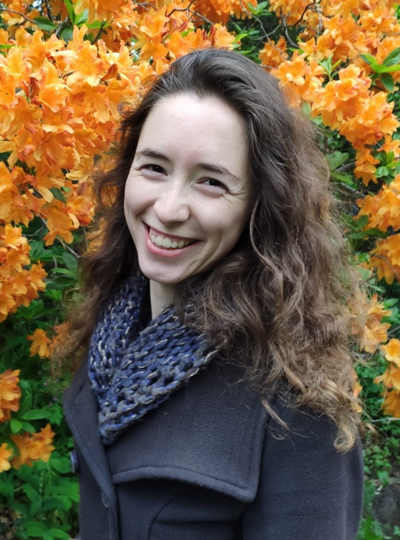 At the start of the COVID-19 pandemic in March 2020, policy measures and decisions in healthcare were made to limit the spread of the virus, increase the capacity needed to treat COVID-19 patients, and ensure safe and effective care for all patients. These measures were made without, or with little, prior knowledge of the consequences on breast cancer detection and care. Therefore, the first part of this thesis aimed to provide an overview of the effect of the COVID-19 pandemic on breast cancer incidence, tumor characteristics, and treatment. Both part one and two aimed to formulate recommendations to ensure optimal diagnosis, screening, treatment, and surveillance during future circumstances with increased pressure on healthcare, such as a pandemic. Moreover, results of this thesis are a crucial first step to further investigate the effect of the pandemic on the risk of recurrence and survival of breast cancer patients.
Part one showed a decrease in breast cancer incidence at the beginning of the pandemic in the Netherlands, especially for DCIS and stage I tumors. Around September 2020, breast cancer incidence returned to pre-COVID levels. No catch-up of the decline in breast cancer incidence was seen until December 2021. A small and temporary increase in the incidence of stage IV tumors was seen during October 2020–April 2021, compared to the same period of 2017–2019. An increase in the use of neo-adjuvant endocrine therapy was seen during the pandemic, and the pandemic resulted in a shorter time between diagnosis and treatment.
Part two showed that screen-detected tumors and interval tumors had an improved disease-free interval compared to non-screen-related cancers after adjusting for lead time. The severity of the recurrence and the risk of a distant metastasis did not differ between patients with a recurrence detected at a routine or interval surveillance visit.