Friday 2 September 2022 16:30 - 17:30
Understanding and Managing Customer Experience in Practice - A Phenomenological Inquiry
 The PhD defence of Yasin Sahhar will take place (partly) online and can be followed by a live stream.
Yasin Sahhar is a PhD student in the research group NIKOS Centre for Entrepreneurship, Strategy and Innovation Management. His supervisor is prof.dr.ir. J. Henseler from the Faculty of Engineering Technology (ET) and his co-supervisor is dr. R.P.A. Loohuis from the Faculty of Behavioural, Management and Social Sciences (BMS).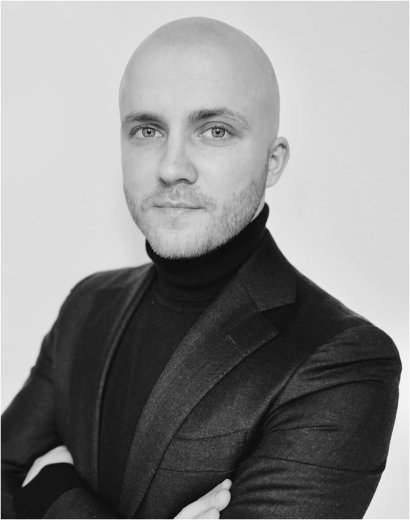 The notion of customer experience has become deeply rooted in contemporary business landscapes. Customer experience can in general terms be understood as the subjective and lived experience of customers in their lifeworld, and is dynamic, fluid and temporal in nature. Organizations of all sorts increasingly invest in facilitating solid experiences for customers to differentiate themselves from competitors. Firms that successfully do so reap tremendous benefits, such as increased customer satisfaction and loyalty and improved finances. Unsurprisingly, firms invest massively in strengthening their capabilities to understand and manage customer experience, as they see it as a fundamental business premise. Likewise, the concept of customer experience is gaining increasing traction in academia. Contemporary marketing logics have shifted the focus from an organization-centric view to one that is centered around the customer. This has ignited a surge in research into how experience is embodied in the customer's lifeworld and throughout the customer journey.
Customer experience is a complex and multifaceted concept that dynamically and temporally evolves in practice. While the status quo predominantly presents valuable conceptual work, customer experience remains an ambiguous concept, and a decent understanding of what it entails and how it should be managed is lacking. As a result, the field of customer experience faces difficulties in maturing, and understanding and managing customer experience remain daunting tasks. We consider this troubling, as customer experience is the future for and of marketing.
In response, this dissertation fills this lacuna by seeking a deeper understanding of how experience manifests in practice and how it can be managed in the customer journey. This dissertation is rooted in the intersubjective interpretivist tradition and grounded on phenomenology. Interpretivism seeks to understand social life, and phenomenology is a mode of inquiry to access the primordial world through scrutinizing lived experience. Based on these philosophical underpinnings, we seek to deepen the microfoundations of customer experience with a specific focus on understanding and managing it. Two core research questions drive our investigation: 1) How does customer experience manifest in practice? and 2) How can customer experience be managed throughout the customer journey? This dissertation comprises five distinct but interrelated studies, presented in chapters, of which three are empirical and two conceptual.
Chapter 2 characterizes how the subject's unreflective and reflective experience manifests in practice, that is, in value co-creation and co-destruction. Building on our Heideggerian heuristic, we empirically investigate this relationship in a qualitative case study using ethnographic techniques in the dynamic and lively setting of amateur football on artificial grass. The findings uncover three distinct yet interrelated spaces of unreflective and reflective value experience in value co-creation and co-destruction that are mediated by practice interruptions as generative mechanisms. Each space present distinctive characteristics of the subjects' experience and practice and the type of value co-creation and co-destruction. The findings suggest an inextricable interplay between value experience and the dialectical practice of value co-creation and co-destruction.
Chapter 3 presents an autohermeneutic phenomenological approach to examine the deeper levels of experience to make sense of its extremities and microprocesses. We set out by offering a meticulous contemplation of the theoretical and methodological fundament of experience and hermeneutic phenomenology. We further theorize on autohermeneutic phenomenology and propose a comprehensive framework consisting of five guidelines. This framework offers ample room to rigorously probe a deep characterization of experience and is notably valuable in experientially intensive domains.
The purpose of Chapter 4 is to illuminate the inception and evolution of experience. Built on the work in the preceding chapter, an autohermeneutic phenomenological study is deployed to access and make sense of the entire experience spectrum in daily life. Based on a rich set of experience tales collected over a period of nine months, we find that experience evolves in three experiential time frames, namely, lived-through, in situ, and imaginary. A myriad of inceptions, ranging from those that are deeply erratic to those that are controlled by service providers, occur throughout these time frames. The findings are conveniently presented in a model called the Triple-Infinity Loop of Experience. We conclude that experience is shaped and reshaped throughout the three experiential time frames, implying an affective interplay between the time frames.
In Chapter 5, we fathom how service providers manage customer experience throughout the customer journey. This study comprises an ethnography over eight months at two knowledge-intensive Dutch business firms. We applied a practice theory lens to investigate – at a microlevel – what kind of service provider practices are used in customer experience management during critical events in dyadic business relationships. The findings reveal ten concrete management practices and different repertoires of practices. Coalesced in the circumplex typology, the repertoires are characterized as practices with ad hoc or regular modes of organization and reactive or proactive modes of engagement. Through juxtaposing service provider practices with customers' responses to those practices, we find that reactive practices restore the customer experience, while proactive practices bolster the customer experience. We conclude that customer experience management is a dynamic and critical act in which service providers must carefully balance different practices throughout the customer journey.
Chapter 6 entails a conceptual design study that fleshes out the complexity of customer experience by visualizing it in its multidimensionality. Through an abductive development approach involving lively tales of experience, the literature, and the expertise of four experts in the field, we identify three core experience dimensions that manifest on a continuum: valence (ranging from negative to indifferent to positive), type (ranging from unreflective to reflective) and intensity (ranging from superficial to profound). We present the GraphEx hip-pocket model that charts experience in a multidimensional yet simple fashion. For additional managerial guidance, we propose five managerial guidelines that can be used to situationally manage the customer experience.
Taken together, this dissertation contributes to marketing theory and practice by deepening our understanding of customer experience and its management in practice. Through phenomenology as the philosophical bedrock, this dissertation offers a fine-grained view of the microfoundations of customer experience. Based on empirical work, this dissertation reveals that customer experience manifests in three spaces grounded in the subject's lifeworld and is uniquely interwoven with different modes of value co-creation and co-destruction. We conclude that customer experience is innately phenomenological, complex, dynamic, and even erratic at times and is malleable throughout different experiential time frames. We assert that the complexity of customer experience can be best understood through methodological techniques, which are supported by appropriate ontoepistemological views, that acknowledge and embrace the nature of experience. Based on the complexity of customer experience, this dissertation adds granularity to customer experience management through revealing multiple repertoires of practices dealing with the multidimensionality of customer experience throughout the customer journey. Finally, this dissertation discloses avenues for future research to solidify the microfoundations and the methodological ramifications of customer experience.
About the Author
Yasin Sahhar was born in Den Ham, The Netherlands, on 15 September 1992 and has Dutch-Palestinian roots. He has both a bachelor's and a master's degree, including an honors program, in business administration from the University of Twente, The Netherlands. Since late 2016, Yasin has combined working as a strategic marketing consultant and a PhD researcher at The Next Organization and the University of Twente within the former research group Entrepreneurship, Strategy and Innovation Management (NIKOS). In his role as a consultant, he helped international industry-leading organizations across multiple domains to become more customer-centric through developing or sharpening marketing strategies. Yasin's doctoral research entails a phenomenological inquiry into customer experience with a focus on understanding and managing it in practice. His research is grounded in interpretivism and characterized by a close link to practice, in which he trusts in qualitative research methods, such as ethnography and autohermeneutic phenomenology. Yasin was awarded the 2022 Emerald Literati Outstanding Paper Award for his paper published in the Journal of Service Theory and Practice. He has presented his work at several international conferences and published in the Journal of Service Theory and Practice and the European Journal of Marketing and in the book Contemporary Approaches to Studying Customer Experience in Tourism Research. In early 2021, Yasin obtained a position as a full-time researcher in the Department of Entrepreneurship and Technology Management within the faculty of Behavioural, Management and Social Science at the University of Twente. While simultaneously finalizing his doctoral research, Yasin is a lead researcher and work package leader in the EU Horizon 2020 project dRural. In this multidisciplinary and international consortium, he has extended his research activities in service research to a specific focus on service ecosystems. Yasin is a regular speaker, lecturer and supervisor for (executive) MBA, master's and bachelor's students in the domains of service research and marketing and qualitative research.