Friday 17 January 2020 12:30
corporate board disclosure and firm performance: the moderating effect of corporate board characteristics on the relationship between corporate social responsibility disclosure and firm performance in nigeria
Babawande Sheba is a PhD student in the research group Industrial Engineering & Business Information Systems. His supervisor is prof.dr. J. van Hillegersberg from the Faculty of Behavioural, Management and Social Sciences (BMS).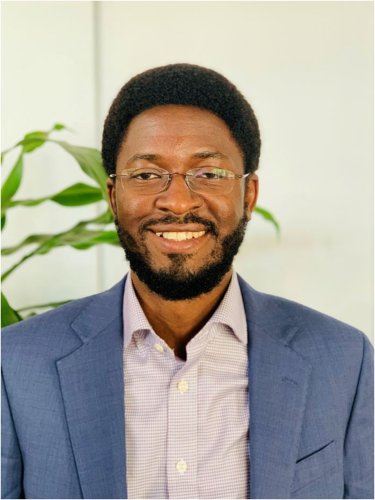 This thesis addresses a significant gap in research and makes an original contribution to knowledge through a rigorous analysis and critical evaluation of the role of corporate board characteristics as a moderator in the relationship between Corporate Social Responsibility (CSR) disclosure and Corporate Firm Performance (CFP) in Nigeria.
The literature review provides insights into CSR as well as the role of governance in fostering societal improvements. Key principles, theories, and models of both CSR and corporate governance, particularly the internal mechanisms associated with board structure and its committees were critically evaluated, including the importance of CSR disclosure, various reporting instruments, and priority issues for Nigeria. A methodology based on a positivist philosophy and a deductive approach was used to evaluate the implications of CSR disclosure and Board characteristics for CFP. In doing this, a descriptive analysis of all 175 listed firms on the Nigerian Stock Exchange from 2010 to 2015 (final sample of 145) was carried out to determine attitudes toward CSR reporting. Subsequently, a robust regression analysis of 49 of the largest listed companies in Nigeria (2012 to 2015) was used to establish the impact of both CSR disclosure and Board characteristics on CFP, including the assessment of the role of Board characteristics as a moderator in this relationship.
The findings from the descriptive analysis show that CSR disclosure is under-developed with less than 10% of Nigerian firms producing a separate CSR report, while the time-series analysis found that CSR related disclosure does not affect any of the three measures of firm performance used in this study. Within these models, a number of corporate board characteristics affect both Return on Sales and Return on Equity, while neither CSR related disclosure nor any corporate board characteristic affect Return on Assets. However, once the interactions between specific board characteristics and CSR related disclosure are tested, there is statistically significant relationships in a number cases although the vast majority of these had a reducing effect (net cost or reduced benefit) on firm performance for groups where the board characteristic is present/higher.
Finally, this thesis has provided new methodology and insights which helps advance knowledge on studies pertaining to these issues, within the Nigerian context.