Daan Giesen
 CEO, LessonUp
Daan graduated as MSc in Business Administration in 2008 from the University of Twente. After a few years in consultancy he found his passion in digital platforms: he started the Belgian expansion of e-commerce platform bol.com, initiated new logistical service Parcify in Amsterdam and started a data analytics and optimisation team within healthcare platform ZorgDomein. Currently he acts as LessonUp's CEO, an EdTech platform aiming to make every class better than the last. All of Daan's efforts are aimed to seek constantly for new opportunities to increase customer satisfaction. This constant strive for innovation is something he seeks in people and he is keen to bring that to the table in this Practice Council and in mentoring students. 
Gilles Meijer
Co-founder, Golden Egg Check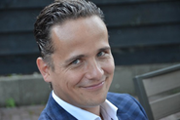 Gilles is a former BA-student, and is now co-founder of Golden Egg Check B.V. This spin-off from the university is developing and marketing software to build, assess and share innovative business ideas. The Golden Egg Check is based on real-life investor's criteria. His company collaborates with NIKOS in different parts of the curriculum, is working closely with other spin-offs in the region, and Gilles was president of the supervisory board of the Student Union (Twente). He hopes to bring new ideas to the table and have an added value to the program by participating in the Advisory Board.
David Molenaar
HR Manager, Plukon Food Group
David Molenaar, 30 years old, has studied Applied Psychology (MSc) and Business Administration (MSc) at the University of Twente. From 2011, he worked as HR Manager at Benchmark Electronics in Almelo. Currently, he works as International HR Manager at Plukon Food Group. Plukon is a leading player in the European poultry meat market, with 13 location in Holland, Belgium and Germany and a total workforce of close to 4.100 employees. As a Twente student, David always valued the practical connection with the companies. He believes we can strengthen this connection even more, and the Advisory Board can be a great catalyst for this. He also believes that a combined effort from companies in practice will help to bring theory and practice much closer together.
Rene Seeder
SeederDeBoer
After being active for twenty years in big consultancy organizations Rene Seeder decided to rethink his career. This experience eventually led to the creation of SeederDeBoer. He now has the chance to focus on interesting issues as for example; process architecture, technology implementations and complex reorganizations. He is attracted by substantively complex problems with many stakeholders and major differences of interests. As a consultant and director he build up years of experience on management level. It gives Rene great satisfaction to help people and organizations to bring things to a higher level. He hopes to also achieve this by participating in the Advisory Board of the (I)BA program.  
Jenny Wassenaar
Marketing Director Europe, Avery Dennison
Jenny Wassenaar, is a mother of 3 kids and the marketing director for one of Avery Dennison's business units in Europe. Avery Dennison is a label manufacturer with a worldwide footprint and a turnover of more than 6 bill USD. They operate in more than 60 countries and have a workforce of about 24000 people. In 2006 Jenny graduated from the University of Twente and kept in contact with her professors and some of her fellow students throughout the years. This is what makes the University of Twente special in her opinion. The technology with a human touch in the classes formed Jenny as an entrepreneurial manager with many strong connections. In this newly formed Advisory Board she would like to share her experiences and what she perceived where the supporting skills, that she learned at the university for her career. At the same time she looks forward to meet the next generation managers and stay close to the technologies that our University brings to the market.
Xanthe Hesselink
Project manager, TRIMM
Xanthe is a former BA-student and worked as consultant on different assignments in the Netherlands and abroad. Currently she works as a projectmanager at TRIMM and is responsible for developing and maintaining business portals and websites to contribute to their business growth. Next to that she runs a family business with a farm and camp site in Twente. During her study she performed research within several companies focusing on how to bridge the gap between human resources and line management. She has always been interested in how theory and practice can reinforce each other. The Advisory Board engages students and organizations with each other and she hopes to strengthen their connection.
Peter Morsink 
Senior Advisor Control (Controller), Rijkswaterstaat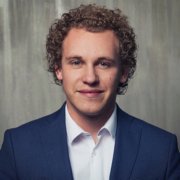 Peter Morsink studied MSc. Business Administration - Financial Management at the University of Twente and graduated in 2018. In the same year, he started working in the public sector at the Dutch Audit Authority department of the Ministry of Finance. During his second year, Peter Morsink successfully graduated for his second master's degree in Management Science at the Open University. Peter Morsink worked for four years at the Ministry of Finance in the roles of Senior Financial Auditor and Audit Manager. In 2022, he started working at Rijkswaterstaat (executive agency of the Ministry of Infrastructure and Water Management) in the role of Senior Advisor Control (Controller) at the Corporate Services department. By participating in the advisory board, Peter Morsink would like to reinforce the connection between the academic world and the public sector. Moreover, provide various opportunities to the young-talents of the University of Twente.
Valentin Röttger
Senior Manager (ppa), AURICON 
After studying IBA and BA from 2013 to 2017 at the University of Twente, he started to work in consultancy back in Düsseldorf,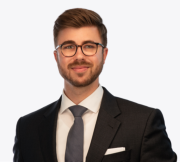 Germany, where he lives with his wife. Currently, he works as a Senior Manager at AURICON, where he started as an intern after the studies. Valentin advises preferably the top managements of SMEs with focus on restructuring processes as well as business valuation. 
During his studies, Valentin already got engaged in various projects in companies from different sectors. This was a valuable basis and sparked the idea of working as a consultant. It's the constant strive for new challenges what makes this profession so interesting. The personal persuasion of the mixture of theory and practice at the IBA/BA study program, was the motivation to engage in the Advisory Board and further develop the study program. The fact that the UT has implemented such a board, is his understanding of "Human Touch" to a study program. 
Marc Zinck Stagno
CEO, Subasta de Ocio
More information will follow.