Utrecht: home base of the Royal Netherlands Army. Nissrin Dkhissi feels completely at home there, as deputy head of a section within the office of the Commander of the Royal Netherlands Army. Yet her story begins elsewhere in the country, in Enschede.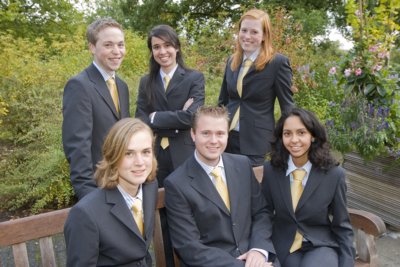 Born and bred in Enschede, Nissrin began her studies in Public Administration at the University of Twente in 2008. She was hugely enthusiastic from the outset: 'I really enjoyed my studies. I had a lot of fun on the campus, and also did a lot of things. So what do I really like about that period? It shaped me into the person I am today. It has really given me a hands-on mentality, which also comes in handy in my work. Doing things, because that's how you learn the most: just trying things out. The student period is the best time to experiment and get to know yourself better, and to do things.' And she certainly did do lots of things...! Outside of her studies, she was active as a student assistant, member of the faculty council and board member of the study association Sirius: 'In that time, I learned a lot about finance, lobbying and strategic messages, so that was really great.' Her curiosity is a characteristic feature: not only did she focus on the content of her studies, she was also keen to learn a lot about the university as an institution. During lectures, but also outside them, Nissrin always had her hand up, asking questions.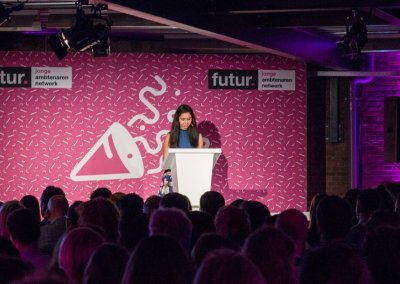 After her bachelor's degree, she took a Master in Public Administration, and during her graduation project she started job shadowing at the Ministry of Defence. Nissrin liked it so much that she decided to take the plunge: with her brand-new employee account, she scoured the vacancy database for a permanent position and applied. Even though the position wasn't entirely up her street, she put in such a good pitch that she was immediately hired. After a while, however, Nissrin realised that she was looking for something more in line with her interests. She therefore decided to check the database once again and ended up in her current position in the army. As deputy head of the department, she focuses on the strategic positioning of the organisation, both externally and internally: 'Everything comes together here, including what I learned in my studies. Political-administrative sensitivity, networking, external and internal actions. And I would very much like to develop my leadership skills. That is also important for this job.'
When the theme of the annual Young Civil Servant of the Year election was announced in 2020, Nissrin was immediately hopeful: 'I really believed in it. The theme that year was 'Brave and Bold', and I thought, that's me! That's Nissrin!' In the end, she also won the public award and had a great experience, with the highlights being the announcement of the finalists in the Hall of Knights in The Hague and telling her story on stage during the final round.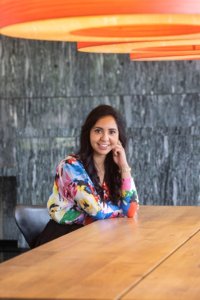 Nissrin has plenty of great plans for the future: to become a top civil servant, to continue setting up her own business and to gain experience abroad. She also looks back with a great deal of pleasure, also to her time at the UT. Particularly at the cultural events in the Bastille, the contact with students from all kinds of different backgrounds and, perhaps most importantly, the sense of community. 'The campus is just a small village, a real community. And that was very cool. I still get in touch with acquaintances from that period every now and then, and we enjoy looking back at that time.'