Thursday 10 December 2020
DEVELOPMENT, VALIDATION AND IMPLEMENTATION OF A WEARABLE ULTRASONIC BLADDER SENSOR FOR PEDIATRIC APPLICATIONS
Due to the COVID-19 crisis measures the PhD defence of Paul van Leuteren will take place (partly) online in the presence of an invited audience. 
The PhD defence can be followed by a live stream.
Paul van Leuteren is a PhD student in the research group Magnetic Detection and Imaging (MD&I). His supervisor is prof.dr.ir. B. ten Haken from the Faculty of Science and Technology (TNW).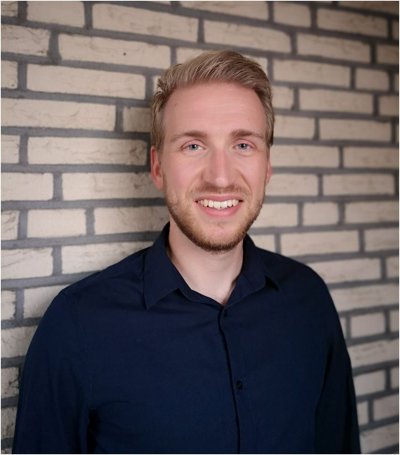 Urinary incontinence (UI) is a common problem in children. It is important to treat UI effectively, because of the major social impact on the child's quality of life. Children rated 'wetting their pants in class' repeatedly in the top 5 of most stressful life events between 'losing my mother or father' or 'going blind'. To support these children, it could be beneficial to continuously monitor the fullness of the bladder for both diagnostics – and treatment purposes by means of wearable ultrasonography.
The first part of this thesis focusses on the design, the (safety) verification, and clinical validation of the initial clinical prototype, the URIKA Bladder Monitor, and the new redesigned, commercialized device: the SENS-U. The main objective of the first part is to determine the safety and performance of these new ultrasound devices, under normal conditions of use, in order to obtain CE-marking.
After CE-marking was obtained, the second part of the thesis started focusing on the clinical implementation and valorization of the SENS-U. The clinical results reported are directly derived from using this device for children with urinary incontinence. The main objectives of the second part are (1) to evaluate the performance of the SENS-U during regular daily life activities, (2) to verify the accuracy for nighttime registration of the bladder filling and (3) to establish and verify the clinical benefits of the device.
Finally, this thesis discussed the first steps towards a broader clinical implementation, presenting the first potential clinical benefits of SENS-U: increasing the awareness of a full bladder through direct biofeedback, being able to become and stay dry, providing insight regarding possible residual volume, producing better voided or catheterized volumes, increasing the quality of life, supporting central inhibition and becoming more independent. However, there was several technological opportunities were identified which could be beneficial for a broader clinical implementation and valorization of the SENS-U.