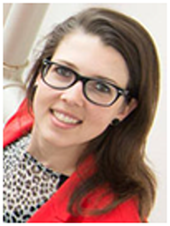 PhD Student
Office: Extern
Phone: 1116
E-mail: m.m.d.molenaar@utwente.nl
GENERAL INFORMATION
Marleen Molenaar was born in Purmerend, the Netherlands, in 1987. After graduating high school in Amsterdam in 2005 she started to study Technical Medicine at the University of Twente. She obtained her master's degree in Technical Medicine in 2012 and started to work as a PhD and a medical physicist at the Cardiology Department of the Thoraxcentre Twente in the Medisch Spectrum Twente (hospital).
RESEARCH INTERESTS
Marleen's main area of interest is electrophysiology. The topic of her master's thesis was related to optimization of cardiac resynchronization therapy (pacemakers) in clinical practice during exercise. Continued interest in this field led her to her current position in research and clinical practice in the Thoraxcentre Twente.
The topic of her current doctoral position is a safety/efficacy analysis of electrophysiological interventions, being interventions to terminate heart rhythm disorders. Her research reaches from bench testing in the lab at the University to randomized controlled trials with patients.
TEACHING RESPONSIBILITIES
In one of the research projects Marleen works on, MRI is used to create an image of the fibrosis in the heart after the electrophysiological interventions. Therefore she was approached by Bennie ten Haken to attend the teaching of the MRI practicum in the Imaging Techniques course in the 1st year of the Medical Imaging and Intervention Master of Technical Medicine.
PUBLICATIONS
Molenaar MM, Oude Velthuis B, Scholten MF, et al. Optimization of cardiac resynchronization therapy in clinical practice during exercise. Neth Heart J doi:10.1007/s12471-013-043