Thursday 16 June 2022
DBE participates in COST proposal building an open European Network on OsteoArthritis financed by the EU.
Next step in the dream : OsteoArthritis is no longer a chronical disease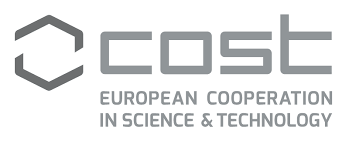 A description about the proposal can be found at the following website: https://www.cost.eu/uploads/2022/05/oc-2021-1_Approved-Actions-Booklet.pdf  
With patient organisations, researchers and industry we developed this initiative and are selected to implement the Action starting Q3 2022  
We have developed 4 working groups that will contribute the OA challenges on Prevention, Diagnostics, Treatment, Comorbidities & Care management.
The working groups are open participation once we started and organized in the following clusters:
1. Patientengagement and informationprogramme on OsteoArthritis,
2. Speed up translation from bench to bedside,
3. OsteoArthritis Phenotypes, patientstratification and comorbities,
4. Last but not least building a European Society for OsteoArthritis.
Prof. dr. Marcel Karperien
Dept. Developmental BioEngineering
Interdisciplinairy Consortium for Clinical Movement Sciences & Technology (ICMS)
University of Twente
Zuidhorst room ZH143
7522NB Enschede, the Netherlands
Tel: +31 6 10162760
Email: marcel.karperien@utwente.nl
www.utwente.nl/tnw/dbe