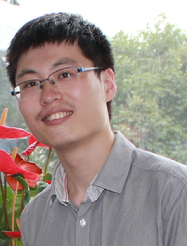 PERSONAL INFORMATION
Yao (1989) obtained his Bachelor degree in Veterinary Medicine from the Anhui Science and Technology University, China in 2007. He pursued his master education in College of Stomatology at Sichuan University, China. Since September 2014, he is working as a PhD student in the research group leading by Dr. Marcel Karperien at University of Twente, The Netherlands.
RESEARCH
Osteoporosis (OP) is a disease characterized by abnormalities in the quantity and quality of bone tissue, which leads to impaired skeletal strength and increased susceptibility to fractures. In postmenopausal osteoporosis, enhanced adipogenesis in the bone marrow and promoted formation of adipose tissue in vivo are observed. These changes are correlated to decreased trabecular bone volume and increased in adipocyte cell size as well as cell number. However, the cellular and molecular mechanisms underlying osteoporosis-related changes in adipocyte cell volume are not known. This study was designed to compare the differentiation potential of adipose tissue-derived stem cells (ADSCs) obtained from ovariectomized (OVX) mice with that of control ADSCs, and to analyze the pathological mechanism from the point of functional changes of ADSCs.
PUBLICATION
Fu Y, Li R, Zhong J, Fu N, Wei X, Cun X, Deng S, Li G, Xie J, Cai X, Lin Y. Adipogenic differentiation potential of adipose-derived mesenchymal stem cells from ovariectomized mice. Cell Proliferation. 2014 [Epub ahead of print].
CONTACT DETAILS
Yao Fu
Department of Developmental BioEngineering
Building Zuidhorst, Room no. ZH 111
Drienerlolaan 5,
7522NB Enschede, The Netherlands

Phone: +31-(0)53-489-4285
E-mail: y.fu@utwente.nl