1. University of Twente
HIGH TECH, HUMAN TOUCH; that is the University of Twente. The University of Twente (UT) is a young, entrepreneurial research university. Founded in 1961 in  Enschede, the Netherlands. 3,300 scientists and other professionals working together on cuttingedge  research, innovations with real-world relevance and inspiring education for more than 10,000  students.
The University of Twente is a research university that focuses on the development of technology and its impact on people and society. This focus can be seen in the range of 23 Bachelor's degree programs and 31 Master's degree programs, which the university offers in the field of technology and behavioral and social sciences. There are 5,500 Bachelor's degree students and 2,500 Master's degree students at the University of Twente.  UT's research is highly regarded at national and international levels and is accommodated within world-leading research institutes. The main research themes of the UT are nanotechnology, information technology, biomedical technology, governance, behavioral sciences, and geo-information science.
The research institutes combine scientific excellence with a sharp eye for economic and societal impact. They are highly successful in generating spin-off businesses (over 50 new companies annually).  Twente was the first university to be awarded the "Global Standard for Professional  Competence in Purchasing and Supply administered by IFPSM," which is a voluntary certification indicating the practice relevance of the study program in purchasing. Twente is the only Dutch university offering a full bachelor specialization in purchasing and the second public university in  Europe to offer a master profile in purchasing. The department TM/S Technology Management and  Supply is part of the faculty BMS – Behavioural, Management, and Social Sciences. In teaching it is responsible for one master track and supporting several others, likewise teaching in the bachelor of business administration and with industrial engineering and management. The University of Twente is one of the top 5 global universities in purchasing & supply management (PSM) science and education: In the last five years, Twente was the most active university presenting at specific international conferences, for instance, the leading conference of the PSM field, the IPSERA  conference, where continuously more than 10% of all contributions come from Twente's 20+  purchasing research staff. Twente is home to UTIPS, a center of excellence that brings together the 20+ PSM teachers and researchers at the University of Twente hosted in two faculties. Taking all purchasing/procurement/sourcing related journal paper publications as listed in the SCOPUS database together, Twente ranges on Europe's place 5. According to the same sample, Prof.  Schiele, who will be the project lead from the University of Twente, is among the three most published professors of purchasing and supply management in the world.
The chair of Technology Management & Supply at the UTwente consists of two full professors  (industrial purchasing and public procurement), six scientific staff members, and ten PhD candidates.  The chair is responsible for the Master graduation track Purchasing and Supply Management and is offering five courses of 5ECTS on purchasing and supply chain management. Prof. Dr. Holger Schiele and two of his PhD candidates will be assigned to the project PERSIST. One PhD student has been working on the previous project PERFECT. UTwente has enough staff and sufficient capabilities to lead the project and to contribute to the project.  The focus of the chair is on the research and lecturing of innovation, technology, road-mapping in combination with the discipline of purchasing and supply management.  Our group is responsible for teaching Bachelor as well as Master courses in International Business  Administration and Industrial Engineering and Management students.
Contact:
2. TU Dortmund

TU Dortmund University has been researching and teaching at the global intersection between man,  nature and technology since its foundation in 1968. It has developed a unique profile with a  combination of faculties in the natural sciences and engineering, the social sciences and the humanities. The vibrant structure with about 34,500 students in 16 faculties as well as about 6,300  employees – among them 300 professors – produces new knowledge, methodologies and technical  innovations. This is achieved through a wide spectrum of innovative research and by offering 68  bachelor's and master's programs including a broad-based teacher training curriculum in at least 30  subjects. At TU Dortmund University there are more than 4.000 foreign students from over 115  countries, which highlights its international character. TU Dortmund University maintains cooperation  agreements with numerous universities all over the world, for instance in the United States, South  Africa, China or Latin America. Furthermore, the university is a member of exchange organizations  such as ISEP (International Student Exchange Program) and the DAAD (German Academic  Exchange Service) and of course takes part in the European exchange program ERASMUS+. The  university itself is located in the Ruhr region, one of the industrial centers of Germany, and has strong  links to all major German as well as to a number of European companies. 
The Chair of Enterprise Logistics can now look upon more than 45 years of experience and success.  It stands for both theoretical and applied research and teaching in the fields of Enterprise Logistics and Supply Chain Management. Therefore, TU Dortmund offers 15 lectures dealing with topics from the major fields of Logistics Management, Industrial Engineering and Mechanical Engineering. The areas of expertise of the chair for enterprise logistics include supply chain management and purchasing, production management and factory planning, competence management and innovative learning concepts as well as maintenance and service management. The international orientation and commitment of the Chair for both students and teachers will be a future priority. The Chair has built strong ties to international universities such as the Georgia Institute of Technology, the Tongji University and the Stellenbosch University that are currently in the process of reconstruction and expansion. As the founding Chair of the Graduate School of Logistics – a unique institution based on the concept of a solely third-party funded doctoral program – since 2009, the Chair of Enterprise Logistics is highly engaged in scientific counselling of industry sponsored PhD candidates.  In collaboration with notable German enterprises, the Chair strengthens cooperative interdisciplinary research concerning recent topics in logistics and Supply Chain Management as well as promotes the intensive exchange between science and practice.
The TU Dortmund University in close cooperation with the Fraunhofer IML is building up and further  developing Purchasing and Supply Management (PSM) related education and research as  integrated part of Supply Chain Management and as a driver for Financial Supply Chain  Management. In 2016 TU Dortmund University hosted the yearly conference of the International Purchasing and Supply Education and Research Association (IPSERA), which is a multi-disciplinary  network of academics and practitioners dedicated to the development of knowledge concerning  PSM.
In the project PERSIST, TU Dortmund will be responsible to supervise IO4 (Development of a  concept for module-based course for I4.0 PSM with gamification elements based on the outcomes of  the Delphi studies), to co-supervise IO1 (Theoretical I4.0 PSM Skills Framework and Gamification  Overview in PSM Education) and to co-supervise IO1 (Theoretical Industry 4.0 PSM Skills  Framework and Gamification Overview in PSM Education) and IO3 (Conducting Delphi Studies on  future PSM-competencies in the era of I4.0 and the use of Gamification in Higher Education). TU  Dortmund is best able to have this role as it has experience with the project lead of PERFECT and  within that project with the supervision of the theoretical framework and the construction of a massive  open online course. Next to this it will help their ambitions in the field of developing the own curriculum in the era of I4.0 as the project is aiming on.
Contact:
Prof. Dr. Michael Henke, the chair of Enterprise Logistics at Faculty of Mechanical Engineering,  manages a staff of 25 employees. Two PhD candidates and Prof Henke will be assigned to the  project PERSIST. The chair of Enterprise Logistics of TU Dortmund has experience as the lead of  the former project PERFECT and it has enough staff assigned and possesses sufficient capabilities  to contribute to the project successfully. 
Prof. Dr. Michael Henke is the president of IPSERA and holds the chair of Enterprise Logistics at the  faculty of Mechanical Engineering at the TU Dortmund University and completes the board of  directors of Fraunhofer IML. His research focuses lie among others on the area of e.g. management  of the I4.0, purchasing and supply management, supply chain risk management and financial supply  chain management. Prof. Henke has conducted ground research in the area of PSM as well as its  relationships within Supply Chain Management. He published both in leading academic journals and  in practitioner handbooks.
Prof. Michael Henke has been responsible for all PSM teaching at the European Business School,  thus having an excellent overview on the theory and practice of PSM education. At the same time he  acted as the academic director for the executive education programs for PSM and Supply Chain  Management at EBS.
Prof. Michael Henke has experience as the lead of the Erasmus+ Strategic Partnership project  PERFECT (2015-1-DE01-KA203-002174) and is therefore made responsible for the execution of the  most fundamental output: Development of Skills for I4.0 in PSM and Serious Games for Higher  Education - Mapping the landscape of I4.0, I4.0 skills and serious  gaming (intellectual output 1).
3. LUT University of Technology

Lappeenranta-Lahti University of Technology (LUT University) is a pioneering science university in Finland, bringing together the fields of science and business since 1969. Our international community is composed of approximately 6,500 students and experts engaged in scientific research and academic education. Our strength lies in our way of working together across scientific and departmental boundaries. We are constantly expanding our networks in both the business and the academic community. LUT University has a tradition of strong links with the business community. The Finnish business journal "Talouselämä" has ranked LUT as the best university in business technology cooperation in Finland. We promote business generated by scientific research. We aim to be a forerunner in education by securing international quality labels for our degree programs as a sign of excellence in the teaching. In the 2018, there were approximately 80 nationalities in our campus. LUT is one of the world's 20 most promising and rapidly developing challenger universities according to a report by the Firetail consulting firm. The level of our research is high according to an international evaluation (source: Research Assessment Exercise, RAE). In the most recent QS rankings published in June 2019, LUT's position was 491. LUT's special strength is research intensity. According to 2014 Times Higher Education World University rankings, LUT is one of the world's top 300 Universities. Our work supports our values: the courage to succeed, the passion for innovation through science, and the will to build well-being.
In the PERSIST project LUT University will be responsible for (co)supervising of the qualitative  research in IO2, which is a strength of LUT University. LUT University will firstly supervise IO2 (Qualitative Pre-study by conducting World Cafe Sessions  and Expert Interviews as a Starting Point for the Delphi Studies) and will subsequently have supportive role in studies on future PSM-competencies in the era of I4.0 and the use of Gamification in Higher Education. Next to this LUT is able to develop new and innovative curriculum structures for the future needs of PSM professionals in I4.0 building upon the  previous research of LUT in digitalisation and automation.
LUT University has one of the first European Masters programs in the field of purchasing & supply  management (PSM). The Master's program curriculum in Supply Management is designed for future  specialists and managers of supplier relationships, networks and strategic buying. The program  focuses on the challenges of global sourcing, strategic supply management and cost effectiveness of  a firm. The program develops special skills and competencies in supply management and gives tools  to explore and find responsible sources from global supply networks. The program is working in close  collaboration with industry and public sector in Finland. The program cooperates with the leading  Universities and scholars across Europe.
Contact:
4. Edge Hill University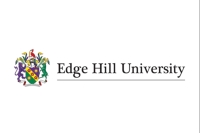 Edge Hill University is located on an award-winning 160-acre campus in Lancashire, close to  Liverpool and Manchester. The institution was founded in 1885, as the UK's first non-denominational  teacher training college for women outside London, and the second in the country. Our mission is to  create opportunity from knowledge and the principles of fairness, accessibility and inclusion continue  to underpin our mission and purpose. Our roots are in widening access, providing opportunities in  education and social advancement for those who would otherwise be denied. This tradition has  continued throughout our history and we have been at the forefront of widening participation, leading  the sector both nationally and regionally. Edge Hill University were the lead institution for Aimhigher  North West and for the Greater Merseyside and West Lancashire Lifelong Learning Network, and cochaired,  at PVC level, the National Action on Access project, hosting the project team for many  years.
We currently have 10,672 full time undergraduate and postgraduate students and a further 6,078 on  part-time and professional development programmes. The majority of our students come from  disadvantaged backgrounds including 40% from NS-SEC 4-7 and in excess of 20% from some of  the most disadvantaged wards in the country, recruited primarily from HE cold spots in Merseyside  and within a 25-mile radius of the University. Most of our graduates 'choose' to seek local  employment with, on average, 80% of our graduates remaining in the North West after graduation.  This is partly because of social and family ties but often also because they lack the financial support.
In January 2005, Edge Hill was one of only 20% of bidders designated as a Centre for Excellence in  Teaching and Learning (CETL) to develop supported online and blended learning through its  SOLSTICE project. In 2006, the University was approved by HEFCE as the lead institution for one of  the country's first Lifelong Learning Networks (LLNs). Since the University title and Taught Degree  Awarding Powers were awarded in 2006, the institution's significant success in achieving its mission  has been recognised by a range of awards and high rankings for teaching, student experience,  accommodation and more. Edge Hill is ranked as Gold in the Teaching Excellence Framework  (TEF), the government's evaluation of excellence in teaching quality, learning environment and  student outcomes. The University is also one of the select few to have held the coveted UK University  of the Year title, awarded by Times Higher Education (2014/15) and is currently Sunday Times  University of the Year for Student Retention.
Our vision is to provide an intellectually stimulating, creative and inclusive environment for our  community, where learning and teaching of the highest standards is supported by pure and applied  research of international significance. Edge Hill articulates this vision through open communication,  which had created a culture that recognises and rewards excellent teaching underpinned by  research. This distinctive culture grows out of a rigorous, but supportive annual planning round and  autumn monitoring process.  Our Strategic Plan (2013-2020) sets out the yardsticks against which our performance is measured:  improvements in student satisfaction (National Student Survey and internal evaluations); increasing  rates of graduate employability; proportion of good degrees rising to match improvements seen in  entry tariffs; student retention rates continuing to strengthen and the proportion of academic staff  winning teaching awards.
Edge Hill University prides itself on its longstanding commitment to learning and teaching and it has  achieved Gold, the highest rating in the national Teaching Excellence Framework (TEF) for delivering  'consistently outstanding teaching, learning and outcomes for its students'. This commitment is seen  in the work of its Centre for Learning and Teaching (CLT), which is a central support department and  actively contributes and supports colleagues with the achievement of the aims of the University's  Learning & Teaching Strategy to ensure excellence in teaching and learning. Edge Hill University  also has experience of delivering on related KA2 projects, such as the ALTAS project, which  addresses the shortfall of assistive living technology (ALT) training courses for health and social care  staff that will ultimately enable their clients and patients to benefit from smart solutions to live  independently, self-care and improve their health and well-being. Further, the University has also  worked on the CYBERGATE project, which is funded by the Higher Education Academy and bridges  the skills-gap between theory and practice in this area by using innovative pedagogical practices  (gamification and problem-based learning) and the development of a self-directed immersive learning  environment. In addition, from a subject specific perspective, the Business School has recently  developed and launched a BSC (Hons) in Logistics and Supply Chain Management, which covers  Purchasing & Supply Management are
Contact:
Dr. Stephen Kelly is a Senior Lecturer and Senior Learning and Teaching Fellow at the Business  School of Edge Hill University in Ormskirk, UK. Stephen was also a member of Project PERFECT  when he was employed at Staffordshire University in Stoke-on-Trent, UK, in which he was  responsible for the supervising of the output of the design and validation of the Purchasing and  Supply Management curriculum, therefore he will have a co-supervising role in IO4 (Development of  a concept for module-based course for I4.0 PSM with gamification elements based on the outcomes  of the Delphi studies). Stephen will be assisted by Dr. Peter Vangorp, a Senior lecturer in the Department of  Computer Science at Edge Hill University, who is an expert on simulation and game development.  The expertise of both  Stephen Kelly is undoubted, and his knowledge and network are influential.
Dr. Stephen Kelly will be the project lead from Edge Hill University and he led the Intellectual  Output/Work Package for curriculum development in a recent ERASMUS Strategic Partnerships  Project (PERFECT). He is an active researcher in the field of Purchasing & Supply Management with  publications in the CABS 4 Ranked International Journal of Operations & Production Management  and CABS 3 ranked Production, Planning and Control, as well as other book chapters and a  significant number of conference proceedings. He has a longstanding interest in PSM education, as  he was the Executive Committee member responsible for education of the International Purchasing &  Supply Education & Research Association (where he is currently its secretary) and was also the cofounder  of the annual Educator's Conference. In addition, he has an interest in gamification in PSM,  as he is currently working on a project with Birmingham and Radboud Universities on experimental  research in the field and also has a recent IPSERA conference paper, which looked at these themes.  He has significant experience of designing interactive teaching and learning, including module and  curriculum development, as recognised by being a Senior Fellow of the Higher Education Association  (SFHEA) and is also a University Senior Fellow in Learning and Teaching at Edge Hill University. He  is also visiting faculty at the iaeLyon (France) international week, where he teaches masters level  Strategic Purchasing. He is a member of the Chartered Institute of Procurement & Supply (CIPS) and  also does assessment work for them. In addition, before he became an academic, Stephen spent  over 10 years in industry, working in a variety of Purchasing and Supply Management roles for  organisations such as Siemens, GEC and the NHS. Stephen will therefore play a key role in all  Intellectual Outputs, using his experience from project PERFECT and relevant academic research for  IO1 (literature review), IO2 (qualitative research), IO3 (Delphi study), IO4 (module design), where he  will take on a co-supervisory role and IO5 (development of learning materials).
Dr. Peter Vangorp is an active researcher in the fields of Game Development and Visual Computing  with publications in world-leading journals (ACM Transactions on Graphics and IEEE Transactions  on Visualisation and Computer Graphics). He teaches Game Development at BSc and MSc levels  and he has a research interest in gamified education, serious games, and simulations of a wide  variety of application domains. He is also Technical Lead of the Visual Computing Lab at Edge Hill  where he builds interdisciplinary collaborations to embed the use of cutting-edge interactive digital technologies into curricula and research. He has experience of designing and developing technologyenhanced  learning materials to facilitate personalised education, improve content delivery, and  accelerate assessment and feedback in a number of modules. He is a Fellow of the Higher Education  Academy (FHEA), a Unity Certified Game Developer, and a Member of the British Computing  Society (MBCS). Peter will be a key contributor to IOs 4 and 5, using his experience of gamified  education to ensure the module content and learning materials reflect the aims of the project.
5. The University of Economics in Bratislava
The University of Economics in Bratislava (UEB) has shown interest in the results of Project  PERFECT (2015-2018). In the contacts with UEB it appeared that UEB would be have a fit as a  member in a future project. UEB has been invited and is found willing to participate in project  PERSIST. EUB is not only valuable to the project because of the expertise in the field, but also in  contributing to the dissemination of the project results in Central- and Eastern-Europe. 
EUB is established in 1940 as the Slovak Higher School of Commerce, is one of the most important  educational and scientific-research institutions in the Slovak Republic. In project PERSIST UEB will be represented by associate professor Doc. Ing. Michal Tkáč, PhD and his research team. As  hereunder stated, they are knowledgeable to the topic of Purchasing and Supply Management and  the use of algorithms in the field of e-procurement, which in fact is the digitalisation and automation of  the purchasing and supply management processes. The The University of Economics in Bratislava provides higher education in the field of economics and business in Bachelor's,  Master's and Doctoral programs for full-time and part-time students. Science and research form an  integral part of the university's activities.  It is also a member of various international institutions such as: the EUA – European  University Association, the EAIE – European Association for International Education, IUA –  International University Association, Magna Charta Universitatum and others.  The university has 7 faculties situated in the capital of Slovak Republic and one faculty resides in  Košice.
Faculty of Business Economics with seat in Košice is scientific and educational institution  preparing future economists for businesses and institutions, as well as government. Within the profile  of the faculty, they focused primarily on the needs of practice, which requires not only highly skilled  but also flexible and self-thinking professionals able to take their place in a relatively wide range of  economic activities. 
Science and research activities are grouped and developed in six basic pillars:
• Market and applied economic research
• eSourcing and procurement
• Applied statistics and mathematics
• Environmental studies, Ecology and Energy Efficiency
• Financial Markets, Stock Markets
• Sustainable growth and regional innovation systems
• Competitiveness and innovation activities
• Information and Communication Technologies
The Faculty of Business Economics with seat in Košice is the first academic centre for education and  training of economists in the East of Slovakia. 
In the next two years, the faculty wants to start four new accredited bachelor programs, which will  benefit from results of this projects and from knowledge exchange within the consortium. One of  these programs is Purchasing and Supply administration, which will be the first bachelor program in  Slovakia specializing in eSourcing and procurement. Other programs are focused on: Enterprise data  analysis, Controlling and reporting, Business process design and improvement.
In the PERSIST project EUB will be responsible for supervising IO1 (Theoretical I4.0 PSM Skills  Framework and Gamification Overview in PSM Education) and to co-supervising IO5 (Realisation  and validation of the module-based course including learning material). The EUB team has  experienced with creating learning material and has a strong drive to create a new, up-to-date course  for the future curriculum in PSM. 
The added value of EUB is mainly based on the expertise on innovative, cognitive and smart eprocurement  solutions (esp. data based procurement decision making, automation of processes,  procurement of innovation, green and social procurement and cognitive features of technologies) and  related skills, gamification and creative approaches for learning within ecosystem of practice,  qualitative and quantitative research analysis and methodologies in this field. The research team will  also contribute to the data gathering and requirements analysis, preparing and conducting  interviews, designing and testing the solution and cooperation with practice in line with dissemination  and exploitation activities. The faculty actively cooperate with main players in the field of eprocurement  in Central Europe on the development of innovative solutions and improvements of  procurement skills in new generation digital procurement ecosystems.
Contact:
Michal is a associate professor at the Faculty of Business Economics University in Bratislava with seat in Kosice. His research expertise could be divided in two areas. The first area is the study of digital ecosystems in respect to identification and the implementation of new digital eskills into the processes of companies. His knowledge and expertise in this area is based on five international projects. Experience in applied research projects acquired in the FP7 project eBEST, and FP6 project Seamless. In both of these projects he was involved in the process of the designing the platform and its functionality as well as in the testing of developed services. In the project KASSETTS he was responsible for pilot testing of the application of digital logistics broker. He is also actively working on development data based informal learning environment for e-procurement ecosystems. Moreover, he was a member of several teams of quality improvement and act as a consultant in the field of quality management for manufacturing companies like UND-03 as, Osram, Bosch, Brose. He was the local coordinator of the international research project e-coop (Intereg IV.C)  and EURINV project (CEF Telecom Program). He participated in 5 international research projects: eBEST (FP7), CentralLab (Central Europe Operational Programme), Seamless (FP6), KASSETTS (Central Europe Operational Programme), e-coop (Interreg IV.C). He is reviewer of domestic and foreign magazines indexed in WoS and Scopus (JBEM- Journal of Business Economics and Management, QIP- Quality, Innovation and Prosperity) and session chairman of IDIMT conference. He gain an internationally recognized certificate "Black Belt for Six Sigma" issued by the German Society for Quality (DGQ - Deutsche Gesellschaft für Qualität) which entitles him to lead and manage large projects for improving the companies implementing Six Sigma. He also acts as a consultant in the field of quality management and participate in improving processes in international Brose Koprivnice, Škoda Mladá Boleslav, Linde, Bosch, Osram.