Thursday 5 November 2020
Ten young researchers of the University of Twente were awarded a 'Veni' grant from Dutch Research Council NWO today. This is a record score for the UT in a Veni round. Using this grant of 250,000 euro, the laureates can work out their ideas for the coming three years: from materials communicating with us to better care after cancer or responsible use of artificial intelligence.
The Veni grant is part of NWO's Talent Programme, for scientists in subsequent parts of their career: Veni, Vidi, Vici. This time, 161 Veni's were awarded, 14% of the total number of submissions. University of Twente had 50 submissions, and scores 20%. In total, NWO invests 41.5 million euro in this round.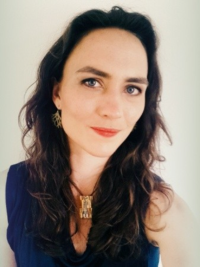 Caroline Gevaert
Earth Observation Science, ITC
Developing responsible and viable solutions for geospatial data
In this era of big geo-data and artificial intelligence, information collected by citizens, drones, and satellites is essential for sustainable development. However, current algorithms are designed to satisfy purely technical requirements, which limits their acceptance by society. Carolien will bridge this gap by developing novel, fair, and explicable geospatial solutions.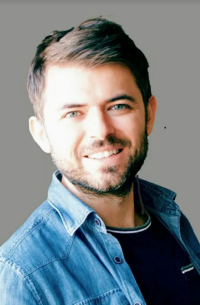 Pantelis Bamboulis
Physics of Interfaces and Nanomaterials (MESA+/TNW)
Exotic low-dimensional germanene structures
In this project, Pantelis will synthesize and scrutinize low-dimensional germanene structures. Germanene, the germanium analog of graphene, does not exist in nature. Calculations have revealed that germanene possesses unique electronic properties, which makes this material fascinating for fundamental research and very suited for applications in the field of nano-electronics.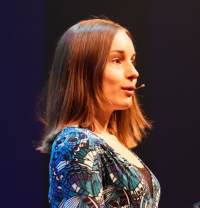 Clara Stegehuis
Mathematics of Operations Research (DSI/EEMCS)
Understanding subgraph patterns in high-dimensional networks
From personal recommendations on Netflix to spam detection in emails to the early identification of financial crises: these are examples of tasks that can be fulfilled by the small patterns in the underlying networks. But how do we find these patterns? And what network information do they reveal? This research answers these questions using mathematical network models.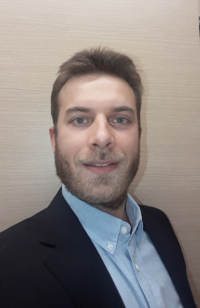 Giulio Ragazzon
Molecular Nanofabrication (MESA+/TNW)
Non-Equilibrium Materials for electrochemical Energy Storage
At the nanoscale, unique mechanisms permit energy-demanding operations; for example, allowing motion. In this project, such special mechanisms will be used for the first time to assemble high-energy materials. Electrochemical energy storage will be used to improve the material properties and enable burst-actuation as in the carnivorous Venus flytrap plant.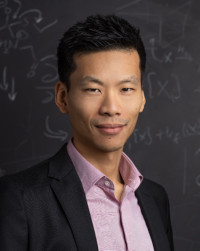 Albert Wong
Molecular Nanofabrication (MESA+/TNW)
Molecular networks as computers
Digital computers shape the world around us. The ability to process mountains of data in split seconds seems inadequate when confronted with simulations of modern societal, organizational, and global challenges. This project aims at creating specialized chemical computers based on concepts outside the realm of silicon-based computers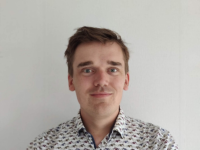 Jelmer Wolterink
Applied Analysis (TechMed, EEMCS)
Machine learning-based prediction of abdominal aortic aneurysm growth and rupture
Aneurysm rupture in the abdominal aorta is typically lethal. Although preventive aorta repair may avert rupture, this treatment is not without risks and may in some cases be unnecessary. The researchers will use artificial intelligence to model aneurysm progression in individual patients and improve the efficiency of aneurysm patient management.
Annemieke Witteveen
Biomedical Signals and Systems (TechMed, EEMCS)
Towards a higher quality of life after cancer
Years after cancer, most patients still experience a wide range of health problems that change over time. I will develop individualized dynamic models that predict late effects over time, monitor patients using heterogeneous data and make recommendations. Implementing this will tackle the high unmet care needs during and after treatment.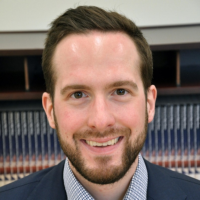 Michael Lerch
Biomolecular Nanotechnology (MESA+/TNW)
Autonomous Functional Materials That Differentiate and Communicate
Materials shape the world around us. On a daily basis, people now interact with electronic devices. Yet, non-electronic devices and their underlying materials remain simple. This project aims at creating materials that can specialize and coordinate autonomously and ultimately, may end up communicating with us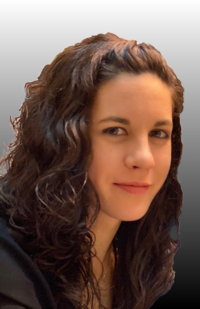 Cristina Bayón-Calderón 
Biomechanical Engineering (TechMed/ET)
Propelling pediatric gait from clinical settings to home-use 
There is an urgent need for effective solutions to improve walking ability of children with Cerebral Palsy (CP), aiming to enhance mobility and reduce pain and joint degeneration. This research focuses on developing a lightweight, compact and novel device to improve gait performance of children with CP in daily-life situations.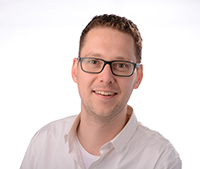 Erik Groot Jebbink
Multi-modality Medical Imaging (TechMed/TNW)
Improved radiotherapy: microbubbles will lead the way 
Tools to visualize and guide radiated microspheres towards the tumor during internal radiation of liver cancer are limited, resulting in suboptimal treatment and damage to healthy liver tissue. This project will introduce an innovative method, using  microbubbles to guide the way for irradiated microspheres and improve treatment outcome.
For the full list of laureates, check the press release of Dutch Research Council NWO.