Dear FFNT member,
The Female Faculty Network Twente invites you to the Lunch discussion with the inspirational UT'er of October:
Rohan Bennett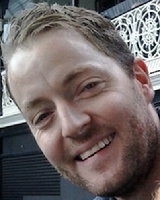 on October 10, from 12.30 till 13.30 hrs.
in the Drienerburght Hotel
For whom
FFNT members and any academic staff members interested in how successful work-life balance can be achieved at the University of Twente.
Rohan Bennett
Rohan is an Associate Professor with the Department of Urban and Regional Planning and Geo-Information Management (PGM). He serves on PGM's Management Team as Research Portfolio Holder - supporting ITC's PLUS research theme (People Land and Urban Systems). Rohan is also Project Coordinator of its4land, a multidisciplinary European Commission Horizon 2020 project, running from 2016-2020, involving 8 academic and private-sector partners, and 6 countries in Europe and Africa. In 2015, he was listed by XYHT Magazine as a Top 40-under-40 Remarkable Geospatial Professionals. Rohan follows the UT ITC tenure-track and got recently promoted. He is married and has four children. He will talk about 'the good, the bad, and the ugly of his career thus far.'
Inspirational UT'er of the month lunch discussion series
"We have a dream: a workplace in which both men and women are given the flexibility to excel in all facets of their life, in which work and private life can coexist, in which employees are happy and motivated leading to an innovative and creative environment in which scientific breakthroughs flourish…. And this dream could be the University of Twente in 2020!"
It is possible! We have already in our organization plenty of inspirational examples of UT'ers that are combining very successful careers with fulfilling private/family life. We would like to learn from their experiences and find out our strong and weak points to succeed in creating the most inspiring and inclusive environment to achieve our dream. So join us at this inspirational UT'er of the month lunch discussion on the 10th of October and share your experiences with your colleagues!
Upcoming lunch discussions
For more details on the upcoming lunch discussions and activities, please visit our webpage: https://www.utwente.nl/ffnt//
If you want to attend the lunch discussion please register at: ffnt@utwente.nl.
If you cannot attend the event after registration, please cancel in writing before the lunch discussion to contain the costs of the event. Thank you for your understanding.
Looking forward to seeing you!
With kind regards,
On behalf of the FFNT board.