Time: 13.00 till 16.40 hrs.
Location: U Parkhotel at the University of Twente
For registration please follow the FFNT link 
Aim
Aim of the conference is to address and discuss inclusiveness from its different facets. How can diverse cultures, genders, personalities as well as education backgrounds come together and enrich our working place?
Background: diversity and inclusion
Diversity is a worldwide topic under discussion for society, government, industry and academia. National and international leaders have recognized the need for open forums to develop strategies to effectively improve on diversity.
Also the motto High Tech, Human Touch adopted by University of Twente recalls the importance of a diverse and interdisciplinary university, where everyone is heard, and different perspectives merge together. Why is this so important? Because diversity and inclusion improve motivation, enhance talents and open to new unexpected opportunities.
Diversity and inclusion, while commonly conflated, are not the same (Science magazine, 2015). In the ongoing discussions about the lack of diversity in science and academia, it can be easy to focus solely on demographics. And although improving the numbers is a necessary start, it is not enough to truly solve the problem. Many universities, for example, are making concerted efforts to diversify the recruitment of professors as well as students. However, this approach will only succeed if faculty members, administrators, and the scientific community at large also contribute to make those places truly inclusive arenas where diverse groups of people can thrive. We need to create a culture where each individual feels that he/she is part of the fabric of the institution. This transition is critical.
Despite many of us feeling otherwise, we are all subject to a number of forms of unconscious bias that can make openness and inclusion difficult to achieve. Other than gender equity, inclusion relates to the broader issue of cultural barriers and biases, and what we can do to minimize these. An inclusive workplace values diversity and support all employees to reach their full potential. From the side of employees, support staff and students, this means being recognized for their own qualities and ideas. From the side of the organization, the skills and perspectives that people may bring to the workplace by gender identity, race, ethnicity, disability, age, or personalities are inestimable resources we cannot miss.
Questions that will be addressed
What does being included mean for individuals from marginalized and minoritized groups and what does it mean for their peers from dominant, advantaged, or privileged groups?
How do minoritized people view their participation in the organization and how is their participation viewed by others?
"High Tech, Human Touch": Where do we stand? What do we miss? What organizations can do to enhance diversity and improve inclusion?
The conference features keynote talks from recognized experts and a thematic workshop.  
Keynote speakers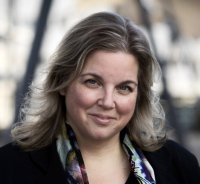 Prof. Jennifer Herek, Full Professor and Dean, Faculty of Science and Technology, University of Twente
Jennifer Herek is professor of Optical Sciences Group and dean of the Faculty of Science and Technology at the University of Twente. Professor Herek gained a PhD in chemistry in 1996 at the renowned California Institute of Technology in the United States. Thereafter she left for Lund University in Sweden, where she continued her scientific career as postdoc and assistant professor of chemical physics. In 2002, Professor Herek came to the Netherlands to work at the Institute for Atomic and Molecular Physics in Amsterdam, where she oversaw the 'Biomolecular Control' group and developed her research programme in 'Ultrafast laser spectroscopy and coherent control'. In 2006, she was appointed professor and chair holder within the Optical Sciences Group at the University of Twente. From 2012 – 2018, she was dean of University College Twente, and during 2017 – 2018 she also served as dean of the honours programmes of the UT.
Inclusive excellence talent development at the UT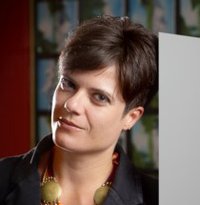 Dr. Annalisa Pelizza PhD, Associate Professor, Faculty Behavioural, Management and Social Sciences, University of Twente
Annalisa Pelizza is associate professor in Science and Technology Studies (STS) at the University of Twente (NL). She joined Twente as an assistant professor thanks to a Marie Curie Individual Fellowship. Annalisa received her PhD in Information Society from the University of Milan Bicocca, and a MA in Media and Communication Studies from the University of Bologna (cum laude). She also worked a project manager and ethnographer with governmental agencies and engineering companies, developing large-scale IT infrastructures. Annalisa Pelizza works at the intersections of science and technology studies (STS), communication science, and political theory. Her newest work looks at the transnational information infrastructure for migrant registration and identification – and how this helps to redraw the boundaries between citizens and aliens, Europe and Member States. She is the Principal Investigator of the ERC Starting Grant "Processing Citizenship: Digital registration of migrants as co-production of citizens, territory and Europe" (2017-2022).
Intersectionality for High Tech, Human Touch
Workshop "Inclusion: to belong or not to belong?"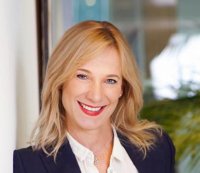 Hélène Borgman (Talent naar de Top)
Hélène Borgman is a Trainer/Consultant and Speaker for Talent naar de Top. She specializes in diversity & inclusion issues including bias-training, inclusive leadership, intercultural training and mentoring & sponsoring programs. Prior to this she worked as Diversity Manager for the consulting firm EY. She is often asked to give keynotes, most recently at Rabobank for Coming Out Day, Nike for their teambuilding offsite, Deutsche Bank for their Inclusion Event, EY for their Career Watch Program and Johnson & Johnson for their Women's Network Event. Her training and consultancy clients include various law firms such as De Brauw, Blackstone & Westbroek, consultancies as KPMG and EY, various universities including Delft University of Technology, and various governmental organisations including the Ministry of Foreign Affairs and the ABD.

Workshop description
Inclusion starts with "I"
What role does inclusion play in creating a (more) diverse organization? And more importantly – what role can you play in creating a more inclusive environment? How does your frame of reference or bias influence this? This workshop looks at the business case for diversity and how inclusion plays an important role in achieving this. The 'business case' not only from an economic, but also from a 'fair' and 'logical' standpoint. Crucial to this is creating an inclusive environment in which people are empowered to be their authentic selves, and are valued for their unique contributions. "Diversity is about being invited to the party, inclusion is being asked to dance".
Find details of the program here.
The conference will be followed by a drink to celebrate together the International Day of Women and Girls in Science.
We look forward to welcoming you to the FFNT Conference!