Aim
Aim of the conference is to create awareness about the importance of work-life balance in academia. Very often academics feel that a proper work-life balance is incompatible with a shining career. Is this true? 
Background: What is work-life balance in Academia?
Being a scholar in university is a rewarding career that offers opportunities for, collaboration and lifetime learning, along with flexibility not found in many other fields. However, such flexibility requires to carefully regulate motivation and work ethic and practice effective time management. In the absence of a fixed schedule, it is essential to define manageable boundaries between professional activities and personal relationships.
As professionals, we all strive for work-life balance, or perhaps more accurately, some sense mutual fulfilment for our professional and personal lives. For early career scholars, this issue can be particularly salient when grappling with great expectations for a shining, fast career, such as the perception that we must "publish or perish" (but also be engaged with teaching, supervision, service, and practice responsibilities). All this often translates into the concern that they should work all the time and constantly do more making it difficult to rationalize and create time away from professional activities. Not surprisingly, early career faculty are especially at risk of burnout (Society for the Study of School Psychology).
Research suggests that the happiest faculty are those who have a sense of control over their work and schedules and have support within their institutions (Kinman & Jones, 2008). What can we do to achieve this perfect balance?
Questions that will be addressed
Work-life balance issues and policies are often associated with women only.
What can we do to make sure that society and organizations becomes, as well as men must engage more in the discussion?
The biggest "squeeze" in the (academic) career seems to occur in the age group of people in their 30's, with young children at home and crucial career stages at work. How do you feel organizations can play a role in reducing this "squeeze"? 
In the Netherlands, employees (often women) choose to work part-time in order to achieve a good work-life balance.
Do you feel that working part-time "harms" your career?
Even when organizations have policies/practices in place to improve work-life balance, there may be "unwritten rules" in place that discourage people to make use of these.
How can we tackle this problem?
The Dutch government is currently speaking of 6 weeks paid parental leave for fathers but it is not clear who should "pay the bill": government or the employer? Can this be a solution to finally achieve work-life balance?
What are the trends or developments regarding work-life balance?
The keynote speakers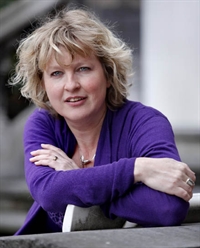 Yvonne Benschop is Professor of Organizational Behavior at Institute for Management Research at Radboud University, the Netherlands. She is Head of the Department of Business Administration and director of the interdisciplinary research group Gender and Power in Politics and Management. She studies informal organization processes that produce organizational inequalities and interventions to change these processes and inequalities. She is Co-Editor in Chief of Organization and Associate Editor of Gender, Work and Organization. Publications in English include articles in Journal of Management Studies, Organization Studies, Human Relations, Sex Roles, and Gender, Work and Organization.
http://www.ru.nl/genderstudies/historie/staf/vaste-stafleden/vaste-staf/benschop/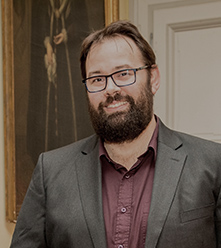 Adrian Liston is Professor of Translational Immunology at the University of Leuven and the VIB, Belgium. His PhD research was on T cell tolerance and diabetes with Professor Chris Goodnow at the Australian National University, followed by post-doctoral research on regulatory T cell biology with Professor Sasha Rudensky at the University of Washington. Since 2009 Adrian has run his own independent laboratory at the VIB and the University of Leuven, in Belgium. The laboratory works on understanding the balance between immunity and tolerance, and how perturbations drive disease. Adrian Liston has been awarded the Francqui Chair, Eppendorf prize and two ERC grants, among other honours.
https://www.kuleuven.be/wieiswie/en/person/00061929